The 28th European Youth Goe Championship took place from March 22nd to 25th at the Hacettepe University Beytepe Campus in Ankara, Turkey. The event, which was organized by the European Go Federation and the Turkish Go Players Association, featured 87 participants from 12 different countries.
The championship was divided into three age categories: under 12, under 16, and under 20, with 42, 23, and 22 competitors in each group respectively. Additionally, a Pair Go side event saw the participation of ten pairs.
The results for each category can be found at the following link:
https://eygc2023.tgod.org.tr/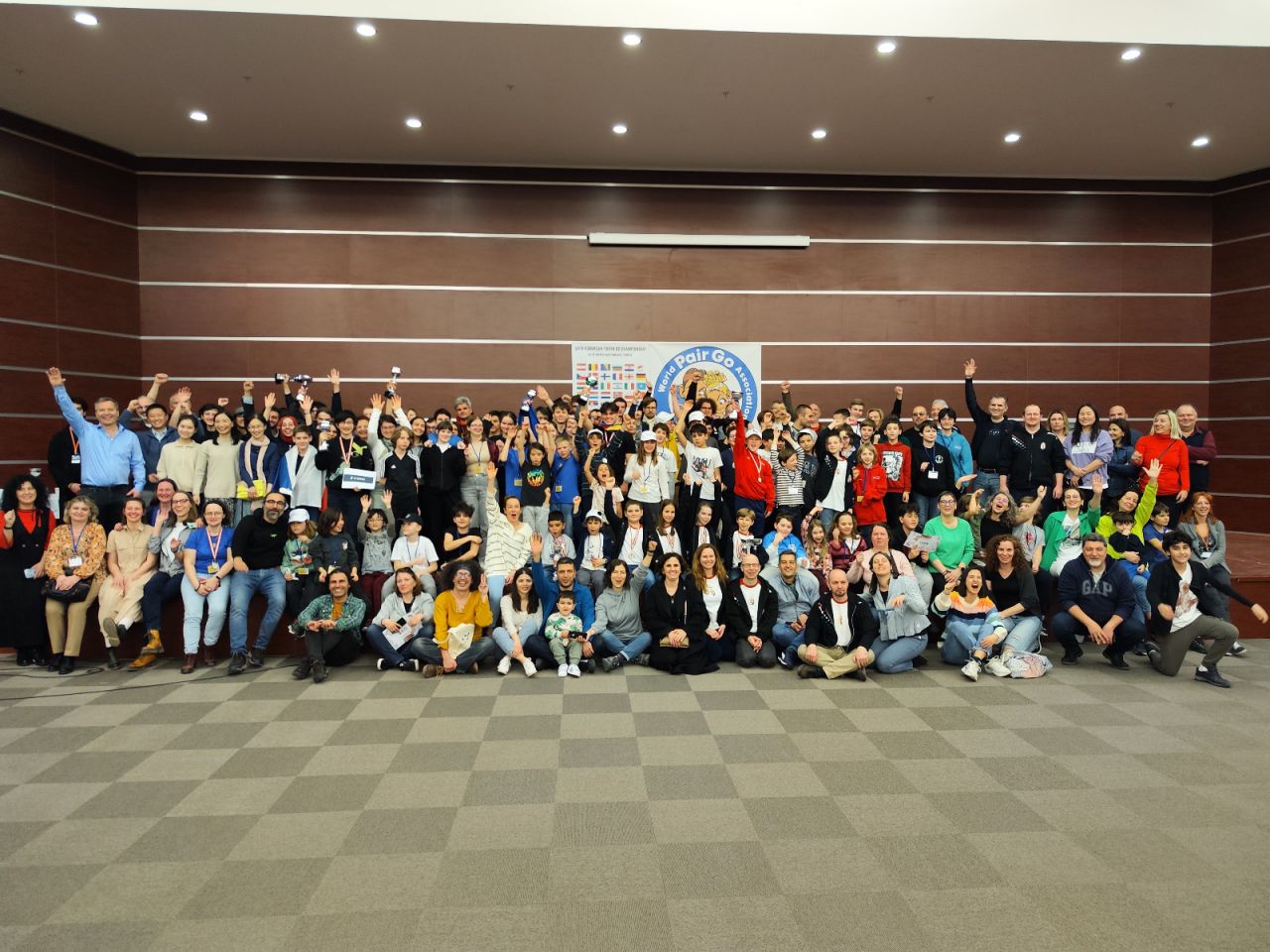 The top three finishers in the various categories are as follows:
U12 Category:
1. Alper Sulak (Turkey)
2. Ryan Zhang (United Kingdom)
3. Bende Barcza (Hungary)
U16 category:
1. Vsevolod Ovsiienko (Ukraine)
2. Yuze Xing (Germany)
3. Olesia Malko (Ukraine)
U20 category:
1. Denis Dobranis (Romania)
2. Arved Pittner (Germany)
3. Ufuk Emre Yıldırım (Turkey)
A traditional side event, the
Pair Go Tournament
, was also held. The results were as follows:
1st and 2nd Place (shared):
Csaba Kis-Gadó (U12, Hungary) & Noemi Balogh (U12, Hungary)
Bartolomej Dach (U12, Czechia) & Bora Barcza (U12, Hungary)
3rd and 4th Place (shared):
Berke Üner (U20, Turkey) & Ayşe Nil Öncel (U20, Turkey)
Teo Sladetic (U16, Croatia) & Tonka Zderic (U16, Croatia)
Prizes:
In each age category, the first-place winner receives a €100 voucher, the second-place winner gets a €75 voucher, and the third-place winner is awarded a €50 voucher. According to the organization's rules, three players from both the U12 and U16 categories qualify for participation in the World Youth Goe Championship. The European Champion in the U20 category earns the right to compete in the Globis Cup. The top three players in each category are also awarded a cup and a medal. Additionally, the winner of each age category will play a simultaneous game with Young Gil An 9p, sponsored by
Awesome Baduk
. Furthermore, the winners of the Pair Go Tournament received medals and additional awards, generously sponsored by
GoMagic
. Moreover, some additional prizes were given sponsored by
Ai Sensei
and
Just Go
.