As the year 2018 is coming to an end, we also mark 1 year since the professional promotion system was established in Europe.
I've been asked by several Go players:exactly how does the promotion system work? I guess, it's not just those few players who are wondering about that. So let me explain it in a few words.
First of all, why do we need a promotion system at all? My answer is that it's a natural part of the professional system. If a player becomes a pro, it's absolutely normal if over time he gets stronger and produces good results in tournaments, that he can move up the pro rankings: 2p, 3p, etc.
The hard part about setting it up is to make a set of formalized rules which would let the pro ranking reflect the improvement of player's skills in an adequate way. To become 8p in a few years after becoming pro would be too fast. But equally if it takes an eternity it isn't good either. Besides that, there are also professional systems in Asia and North America, and it would be good if our pros' ranking could be related somehow with the other pros in the World.
Taking into account all that was said, around 1 year ago such a set of rules was carefully designed. The author was mostly Mateusz Surma with a few remarks from the other European pros. The document was approved by the EGF board, and
here
it is.
For now I think we can call the promotion system an experimental one. It has never happened before for Europe to have the professional promotion system, and it's hard to predict how it's going to work in future. For now my feeling is that it works fine. By calling it experimental I mean to say that the system is not defined once and for-all with the given document. It's us who create the rules, and also it's us for whom the rules exist.
In a few words, the system works in the following way: pros collect points for beating the other pros in big official tournaments. Up until the rank of 4p players collect so-called "low-dan points" (LDP): 1 LDP for winning against another pro in the biggest European tournaments, 10 LDP for winning a tournament like the European Championship, the European Pro Championship, the Grand Slam, pr the Grand Prix Finale. From 5p and above, a pro has to collect "high-dan points" (HDP), these he gets by playing succesfully in the world pro tournaments. You can read about the system in detail in the official document, the link is given above.
As an example you can take a look at
Ilya's promotional report
.
By the way, the
pro's web page
was completely redesigned recently. There is now a table with some statistics and links. Besides that, each pro now has his own web page with some interesting content: photo, achievements, personal message, etc. You can navigate to a player's page by clicking on the player's name in the table. For example, here is
Mateusz's page
.
Let's make some summary of the first working year of the promotion system. We will simply take a look at each player, one by one, in the order of their promotion.
Right after the promotion system was established, Ilya calculated his points and it turned out that he became 2p long ago: after his 1st place in the
European Professional Championship 2017
in St. Petersburg. Here is one of Ilya's games from that tournament, against Pavol: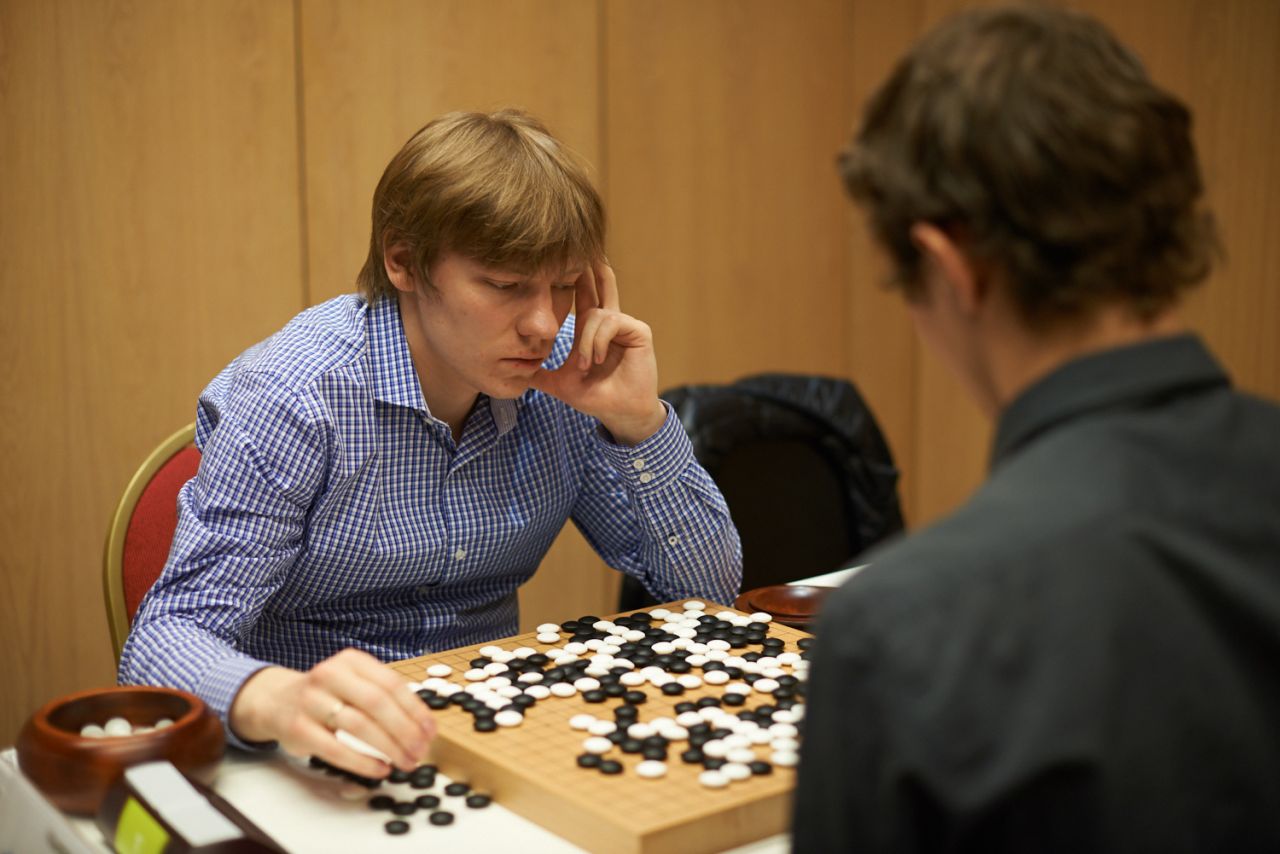 The next one was Pavol. He became 2p after winning against Eric Lui 1p (USA) at the 1st round of the 12th Chunlan Cup. Here is the game record: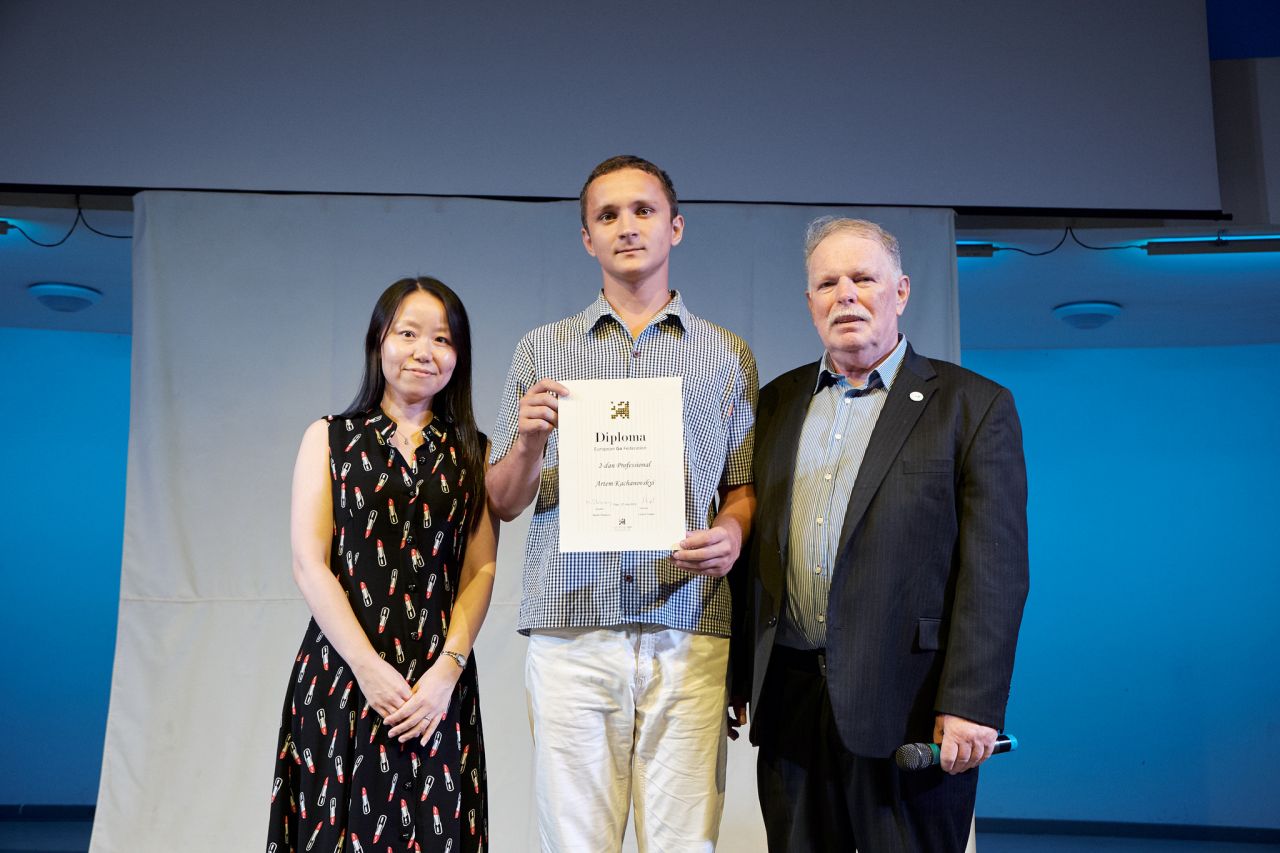 As for Ali, he was too lazy to calculate his points until autumn 2018, and after he finally calculated them it turned out that he became 2p after winning the European Grand Prix Finale 2018 in December. Here is the final game in that tournament, which was actualy against me: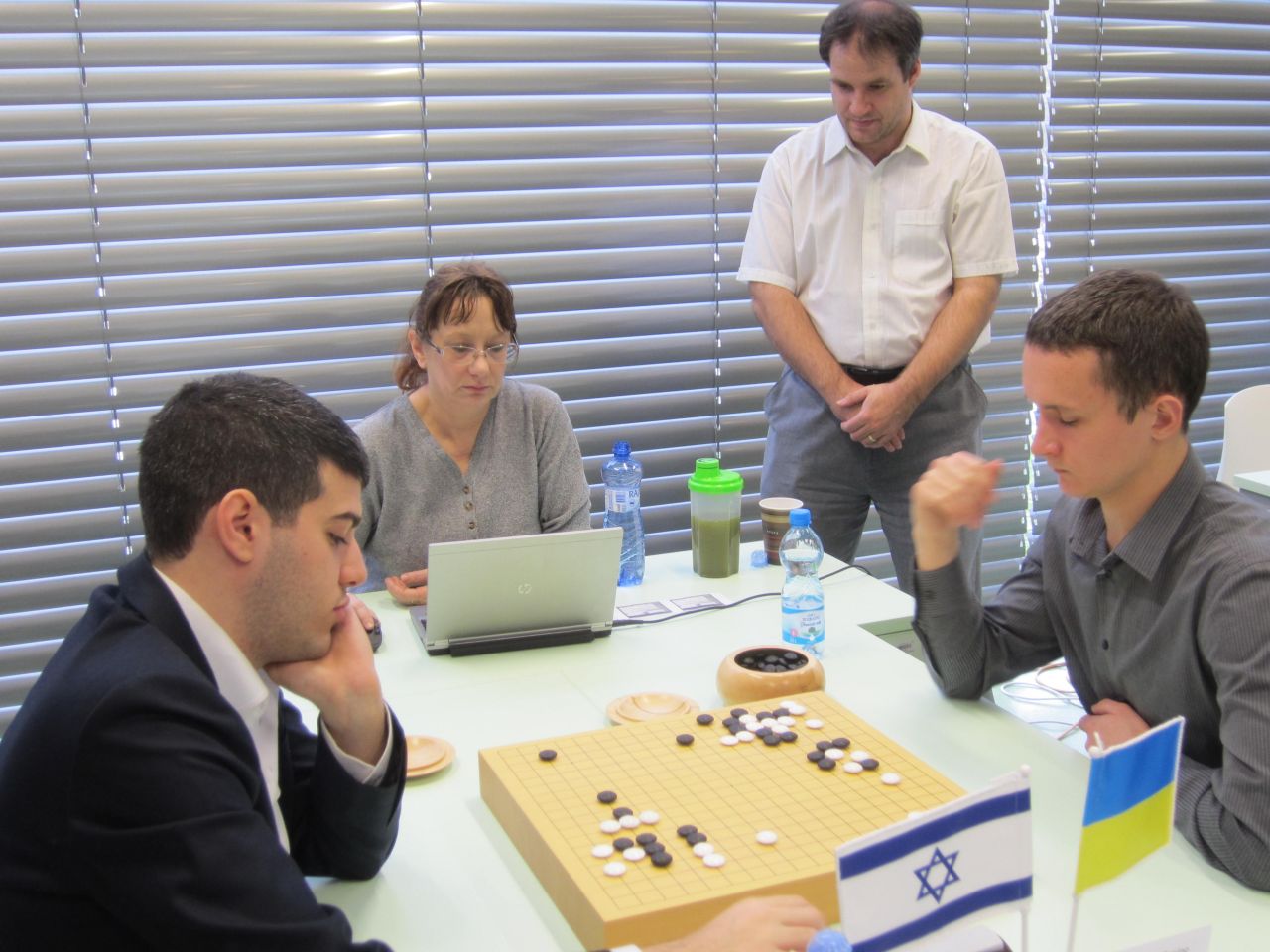 Mateusz is missing just 1 point to become 2p.
Andrii collected a few points already, but he is not yet close to becoming 2p.
I guess that's it for now. Of course we are all looking forward to welcoming a new member to the pro team. The next pro qualification is coming soon: spring 2019!