Go players are going to have their own equivalent of Airbnb and italki, i.e. The Marketplace of Online Go Lessons.
"Our goal is to save time of teachers and students" - says Mateusz Surma, 2 dan pro and the founder and CEO of polgote.com.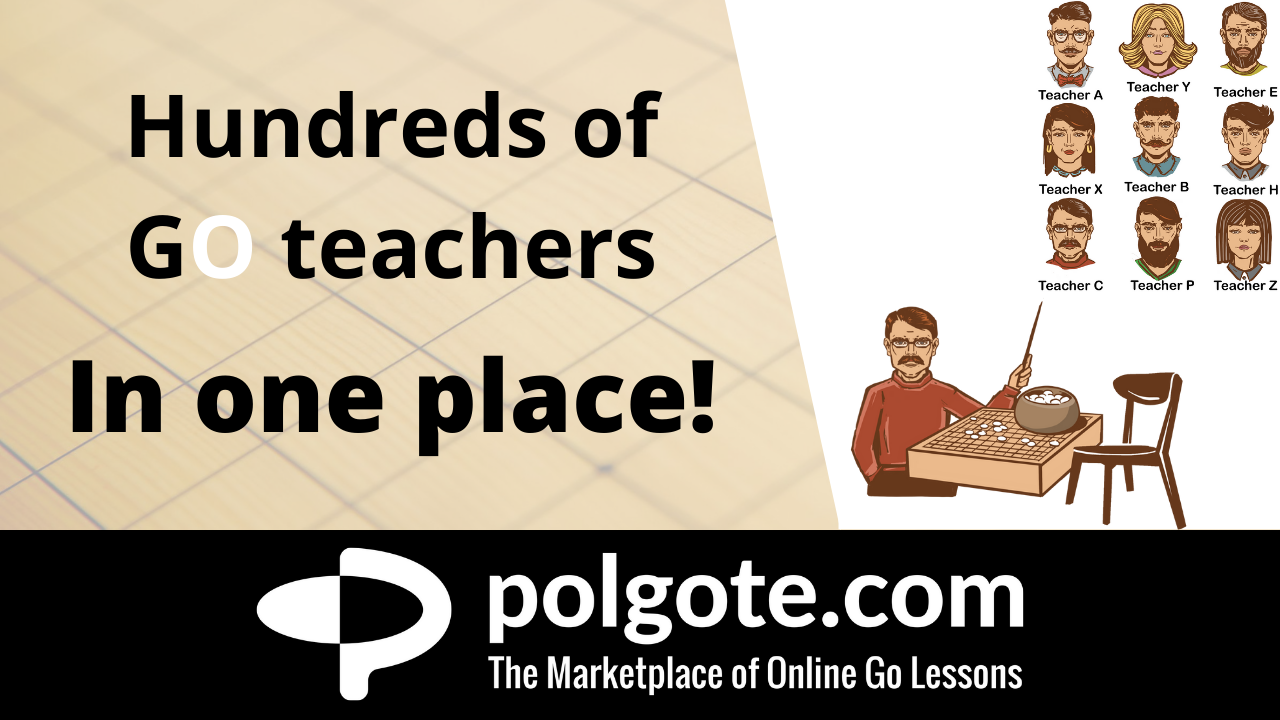 There will be a lot of automations available for Go players on the new platform, so that the process of communication before and after the lessons becomes much easier.
1. Each teacher will be able to set their own calendar of availability for individual lessons.
2. Each teacher will be able to publish offers for their own group lessons.
3. Go students will be able to order individual lessons and join group lessons with teachers of their choice.
4. It will be possible to get reminders before the lessons by e-mail and SMS.
5. It will also be possible to connect own polgote calendar with Google Calendar.
6. Students will be able to write opinions after each lesson.
7. Each student will also be able to watch their past Go lessons in their own polgote account.
Take part in the project!
Get discounts for the future Go lessons.
Get the Go equipment after big discounts, delivered to any country of the world.
Get a chance to become a shareholder of polgote.com.
Read more details and take part in the project:
https://www.pozible.com/profile/polgotecom
Let's develop Go education together!
Polgote.com - The Marketplace of Online Go Lessons