The latest edition of the TIGGRE-Ellie Cup has just finished, and the go organisers from Grenoble have already moved on to their next event -
the Go and Ski Winter Camp
at Vaujany. Before we talk of this, let us give you a review of one of the biggest tournaments in France.
First by numbers: 108 players, from 9 countries, took part in 5 intense rounds. These were both broadcast on Twitch and OGS. Running in parallel was the tournament for juniors, the TIGGROU, which saw some 30 children participate. All of whom learn Go in the after school classes of Buisson, Beauvert, and jardin de ville.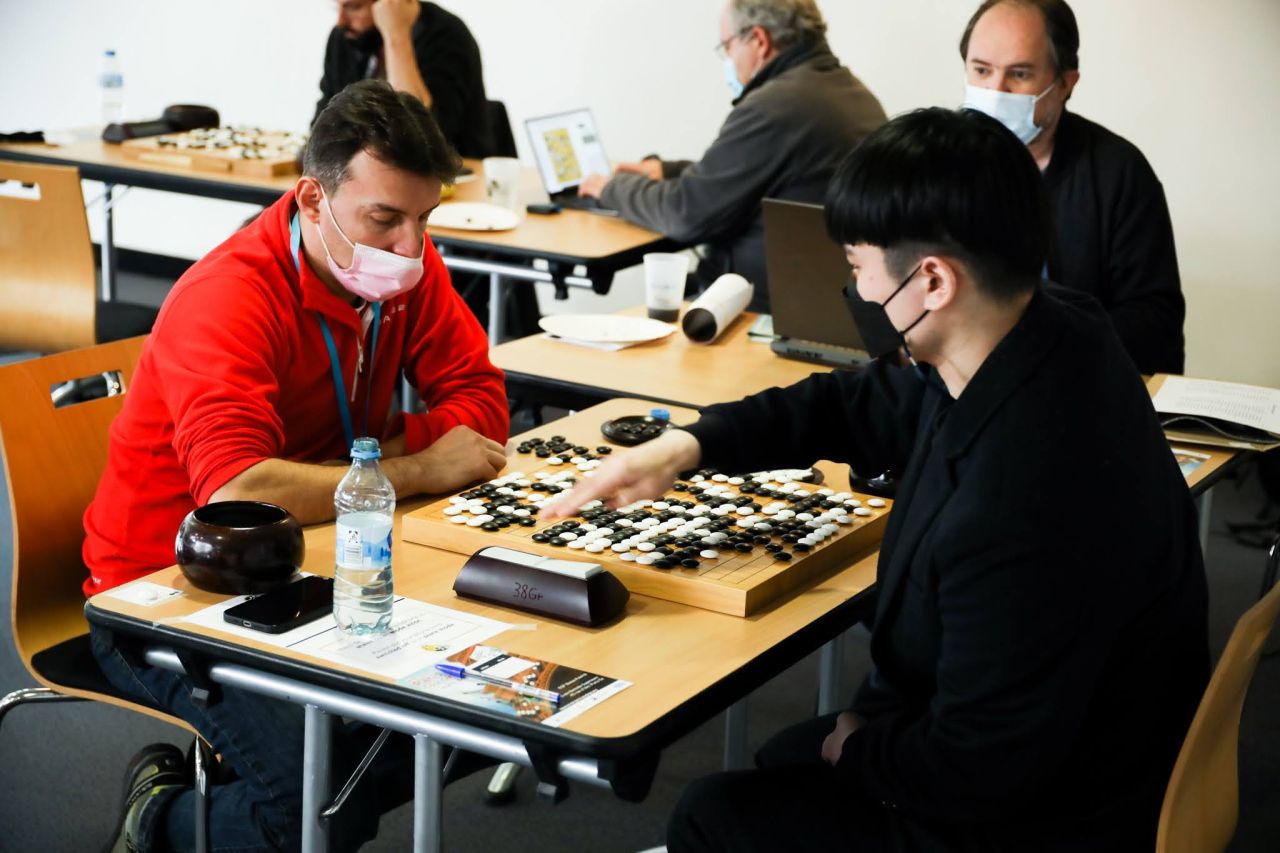 The event has around 15 partners, without which its continuation as a big event would be impossible. Firstly Inseong Hwang and his Yunguseng Dojang, followed by local institutions such as the Metro , the City of Grenoble and the department of Isère. Next we have the European Go Federation , the French Go Federation , the Grenoble Chamber of Industry and Commerce , Awesome Baduk , Jeaux De Monde , Stoned on the Goban , Arcea , Jardin du thé, Grenoble Chess Club, and the local Go Clubs of Grenoble and Lyon.
The last numeric contributions then, the countless hours of preparation without which 506 wild games could not have taken place.
What about the tournament itself I hear you ask. The top 8 players took part in the Ellie Cup. Kim Dohyup 7d took first place without wavering, ahead of Lukas Podpera 7d (4/5). Next on 3/5 came Cornel Burzo (Romania) just ahead on the tiebreak of Toru Imamura-Cornuejols 3d (Grenoble) and Denis Karadaban 5d (Grenoble). Tied for 6th were Florent Labouret 5d (Grenoble) and Lucas Neirynck 6d (Jussieu). The wooden spoon went to Guillaume Ougier, but he will have taken pleasure in defeating Cornel in the first round.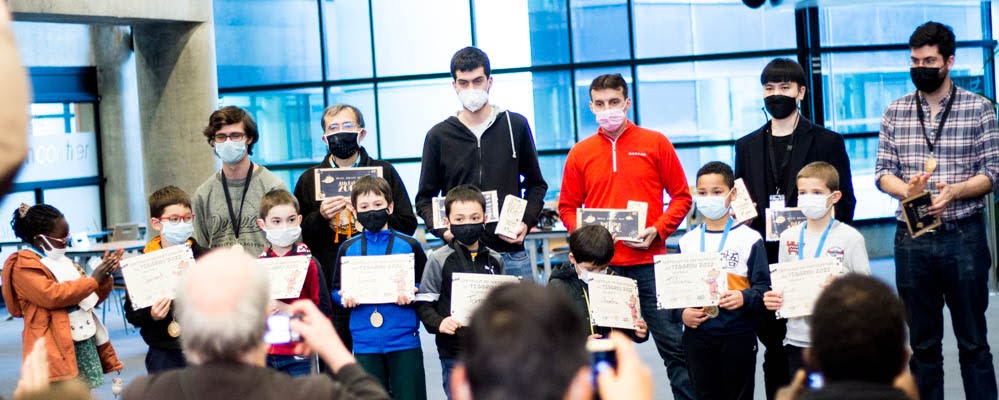 We should not forget to congratulate those who won all their games in the main tournament. Clément Ménard 3k (Vauréal), Jérôme Ladan 6k (Aligre), Ludovic Andreu 14k (SITS), Judit Lopez 16k Spainet Benoit Theolas 20k (Valréas)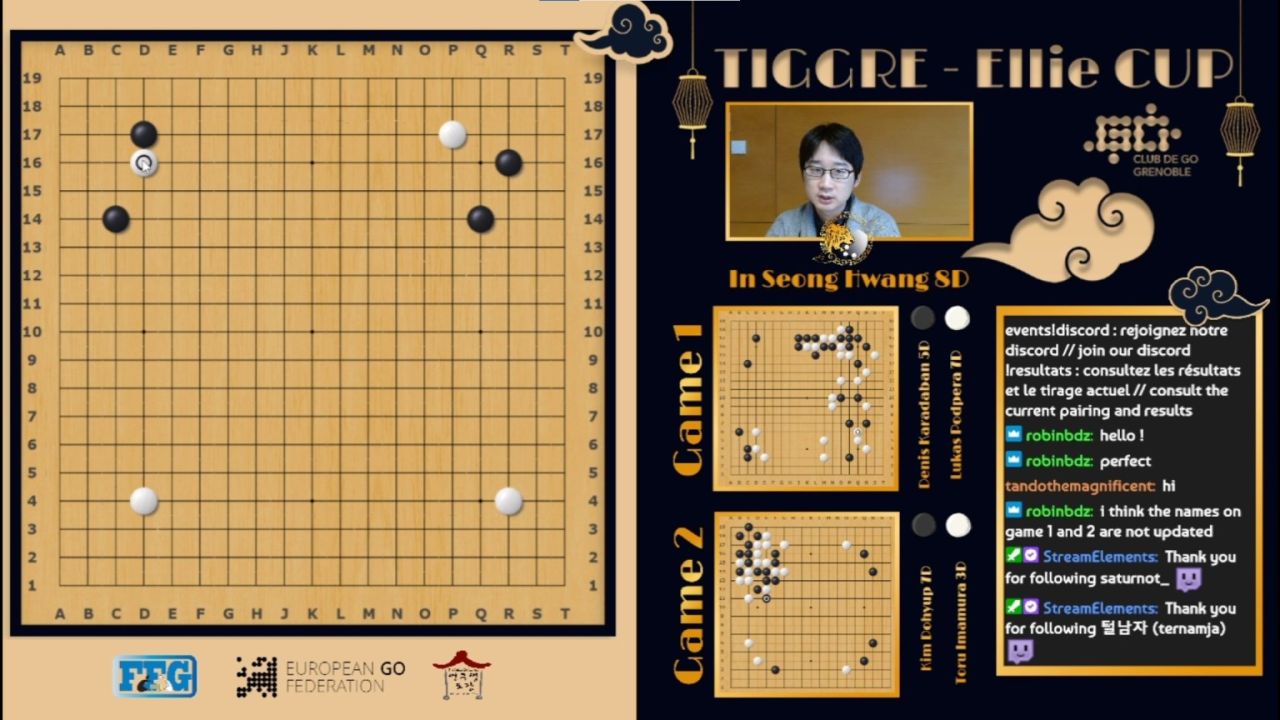 Game reviews
and
tournament photos
.
The TIGGROU also roared.
Camille Lévêque, Dominique Cornuéjols and Gatien Choppard welcomed around 30 children, accompanied variously by their parents, siblings, and supporters, to the junior tournament which ran in parallel. It is never an easy task to facilitate 5 rounds of rapid go on a Sunday afternoon, but they made it look so. All the games were on small boards (13 x 13). In the end it was one from our local Go School who took top honours, Erwan Pagès alone had 5 wins, followed by Louis Vienne, Benoît Gomez, Tom Vienne and Charles Pillot on 4 winis. For the schools, Fanta Ba was the best player from Buisson, Tidiane Bangoura was the champion of Beauvert and Lélio Bosson first amongst those from Jardin de Ville.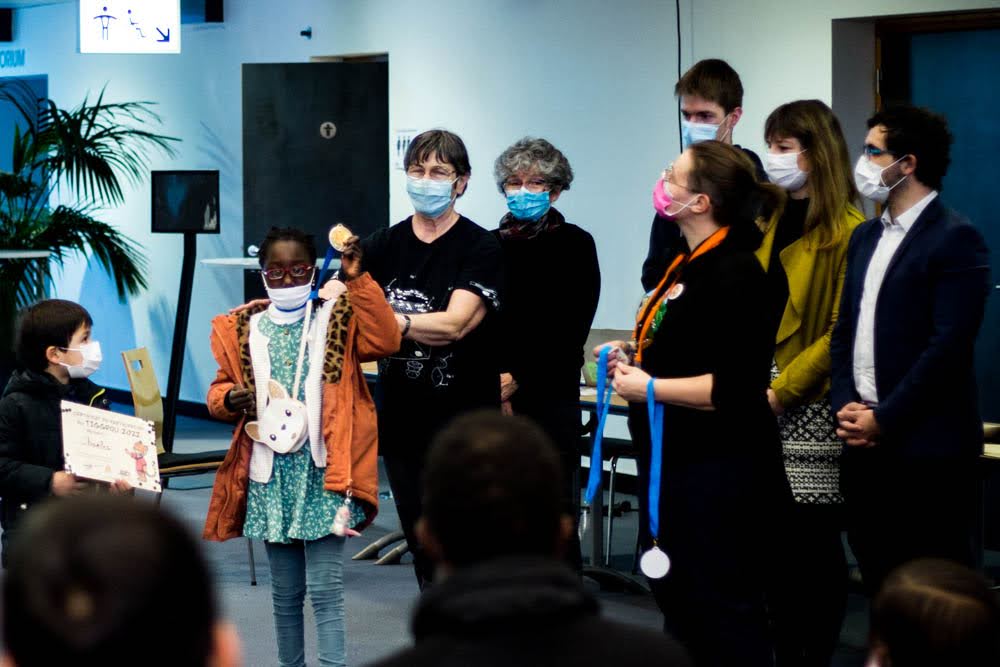 The organisers would like to thank all their partners, particularly Inseong Hwang and his daughter Ellie, who took charge of the prize-giving. Also special mentions to our elected officials :
Christine Garnier - deputy mayor of Grenoble and delegate for schools
Sophie Romera - councillor for the Department of Isère, Grenoble 1
Jérôme Cucarollo - councillor for the department of Isère, Grenoble 2
Simon Billouet( 4-dan) - councillor for the department of Isère, Grenoble 3
Pauline Couvent - councillor for the department of Isère, Grenoble 3
and we couldn't forget to mention Julie Satin from the World Trade Center, where we are organizing the TIGGRE-Ellie cup for the third time!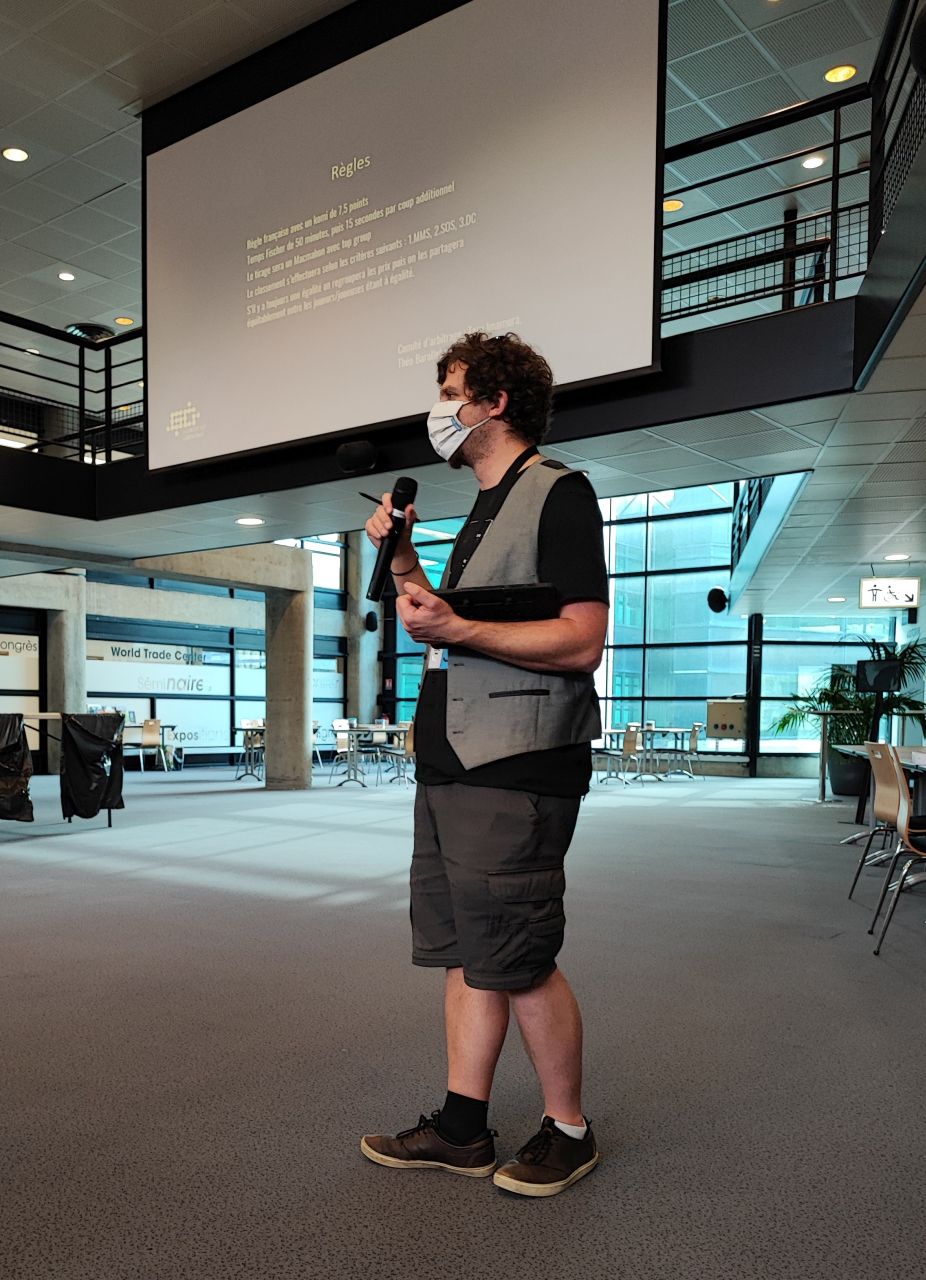 I, Loïc, as organiser received a lot of praise and good wishes in organising the tournament. So I want to send out my own to all the volunteers in Grenoble and elsewhere.
To Dominique Cornuéjols for her involvement and availability at all times, Camille Lévêque for her insane amount of work on all fronts and her unwavering support, Elodie Ronayette, supported by Quentin Rendu, who did an incredible job of managing the cafe/bar, Luc Ronayette and Théo Barollet who ensured the mechanics of the tournament with ease: the registration and draw. Thanks to Sophie Pagès who – for the first time – managed the playing materials, thanks to Thibaut Perrin who ensured that the event was broadcast outside go circles. Thank you to all the volunteers who helped on site and days before the tournament, including the Lefevre family, Pascale Robichon, Isabelle Colombier, Lucien Radal, Baptiste Fiorina , Warren Aim , Aubin Josi , Cécile Laisné , Olivier Dulac , Johan Laurent , Madeline Verrier then all the parents of the children of the youth club who gave a hand at the refreshment bar. Thanks also to our volunteers 'from elsewhere', Julien Pionchon for the photos and Matthieu Aveaux for the illustrations of the stream and the presentations.