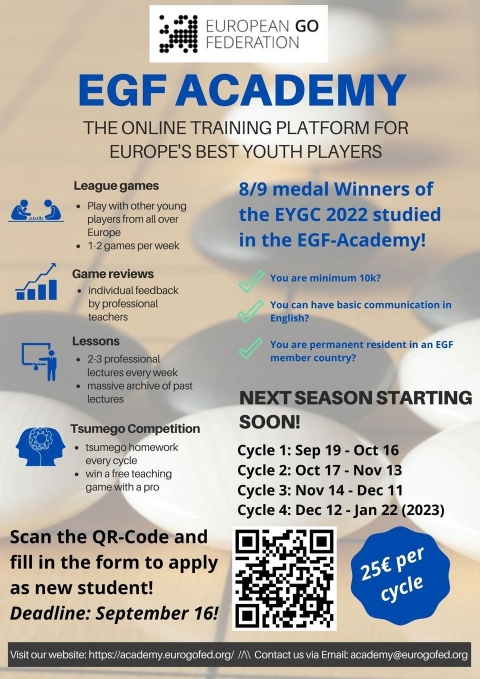 Season 16 of
the EGF Academy
is starting on the 19th of September. Registration deadline is this week, on Friday 16th of September.
The EGF Academy is a project that provides an online training site for Europe's most talented young players, who are 10k or stronger.
Online form for new students:
https://forms.gle/YAiZrpwGpPdNfQSJ6
Previous students: just send a reply message to academy @ eurogofed.org mentioning the cycles you want to attend.