On September 17th–18th, the European Student Go Championship took place in Trier, in the West of Germany. The organisation of the first post-pandemic ESGC was at rather short-notice, and some participants even had to cancel at the last minute due to some airport strikes in France. We were therefore happy that even just eleven players (from 7-kyu to 6-dan) were able to participate in the tournament. The Championship took place at the new location of the Confucius Institute Trier, directly in the heart of the old Roman city, so we could offer some city walks for the players during breaks. The Confucius Institute also sponsored a free lunch for all participants, while the German Go Association provided the tournament with its prize money.
The Championship was played as a five-round McMahon, with a time setting of 45 minutes of main time and an increment of 20 seconds per move. All amateur players currently at university, born in or after 1993 and holding European citizenship were eligible to enter. The top prize was €250, with the runner-up receiving €150 and €100 going to the player in third place.
The atmosphere was very cozy and amicable between the participants, many of whom knew each other from previous tournaments. However, that didn't stop them from having some fierce, high-quality fights on the goban, and several games ended with winning margins of only 0.5 or 1.5 points.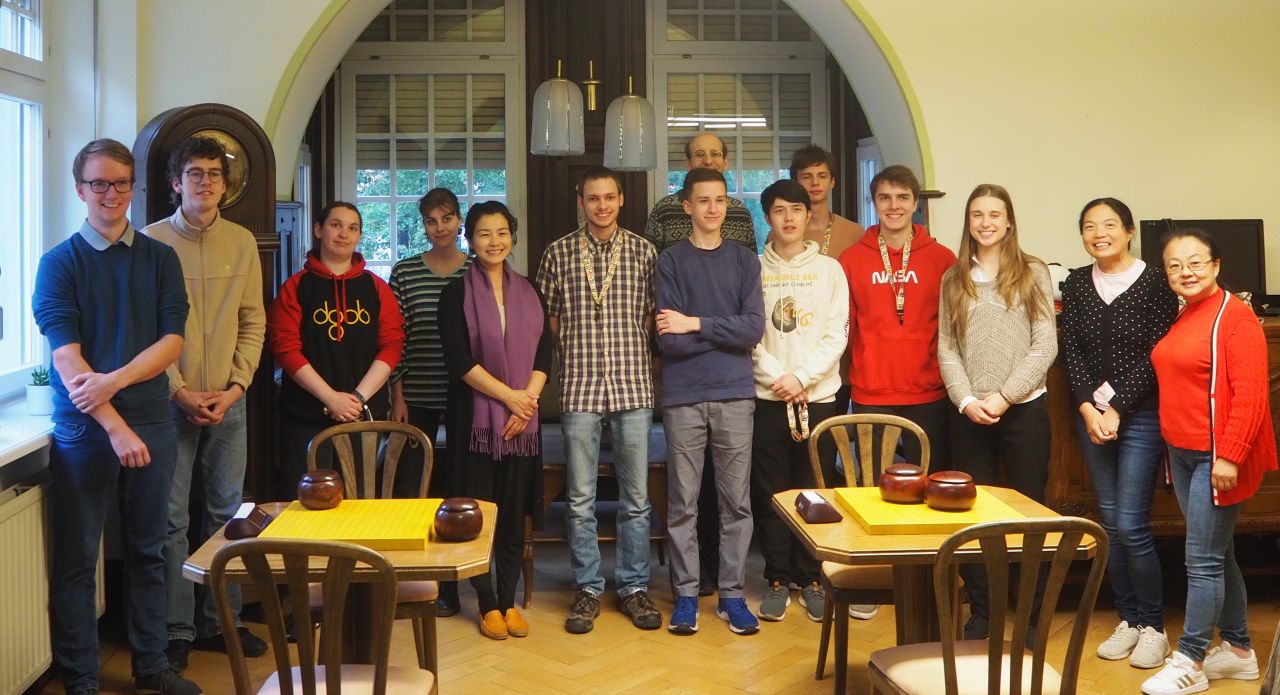 The decisive game of the tournament came in round 4, when Martin Ruzicka (4d, Germany) defeated Elian Grigoriu (6d, Romania) in an epic battle and thus secured the top spot on the leaderboard, which he then defended with a final win in the last round. A detailed review of Martin's game against Elian will feature in the September edition of the
European Go Journal
. Elian came in second, followed by Mirta Medak (2d, Croatia). Alexis Papachristopolous (Germany) as a 2-kyu managed to break into the ranks of the Dan players and secured fourth place.
The best two male and female players will represent Europe at the World Pair Go Student Championship in Japan this December. Elian will play with Mirta, and Martin with Isabel Donle (2d, Germany), the second best female participant. We wish both pairs the best of luck in Japan!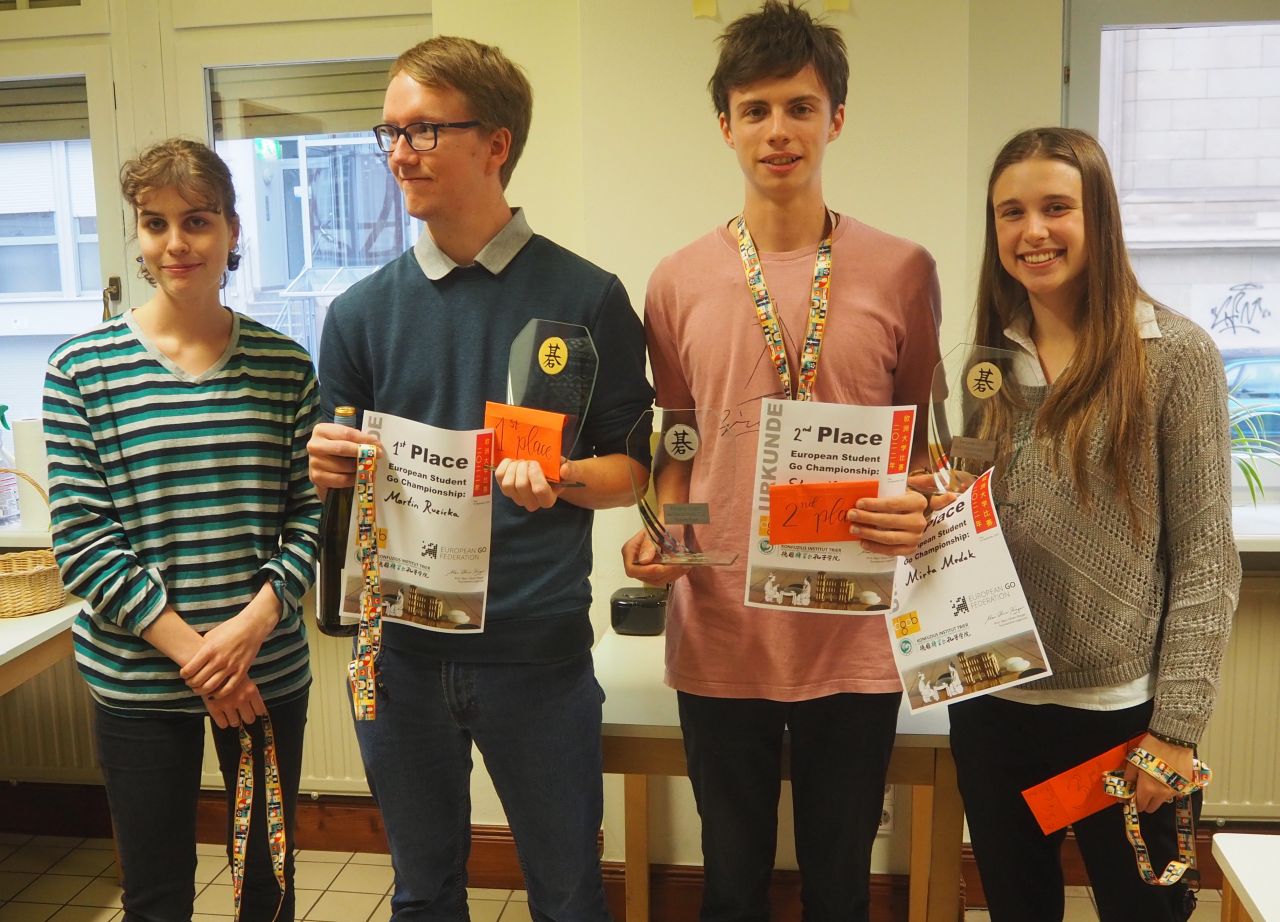 To see the tournament table, see the
ESGC 2022 at the EGD
.
A record of the game between Martin and Elian: