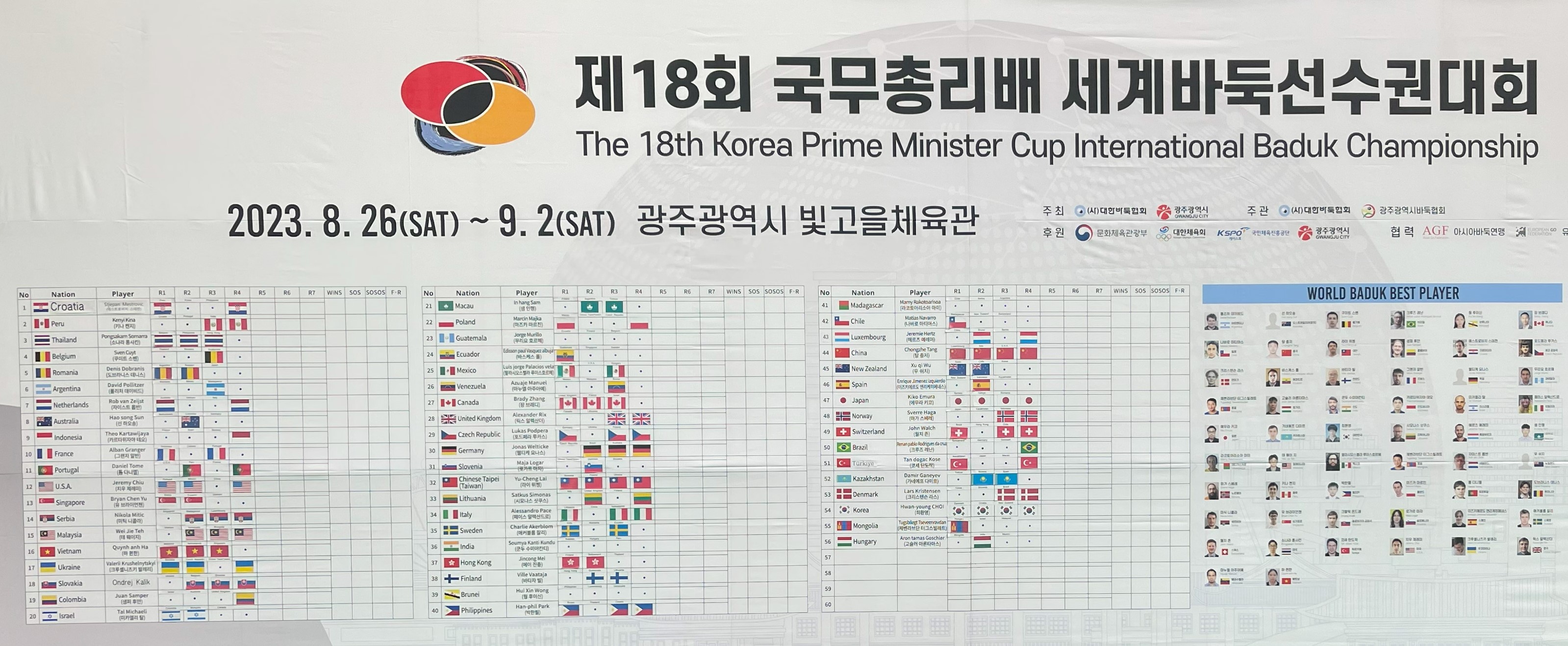 At the EGC2023 in Leipzig I met Chaiwoo Choi and Hong Jang Hoon, talking about spreading go and Tygem.
After several friendly talks, some beers and a dinner at a Greek restaurant, the idea for me to visit Korea was placed in my brain.
After I returned home from the EGC, I had to rest for a couple of days before travelling further to Leksand and help Martin Stiassny prepare and organise the European Pair Go Championship and the Leksand Open. Decision was made to visit Korea and meet next to Chaiwoo Choi and Hong Jang Hoon several other people with the influence, knowledge and dedication to not just show interest also with the intention of wanting to help got involved and invited to meet me.
In Leksand I found out that Jean-Yves Papazoglou, vice-president of the EGF and main-organiser of the EGC2024 was going to be there. So far the short version of the plan to meet many people, visit the KPMC and the AI.
My on short notice planned journey started as planned and than disaster broke out....
Travelling via Istanbul my connecting flight to Seoul was delayed by almost 5 hours.
When I finally arrived in Seoul, getting through customs I met Murphy try to catch the bus I was just a few minutes late as the last bus to Gwangju had left the airport. Than making some calls for an alternative running through the airport I also missed the last train to Incheon-City.
So the next alternative a Taxi was chosen who also accepted credit cards, just not mine.
Standing before my hotel for the night, I pulled out a 50 € note.
The taxi driver willing to find a solution started his currency-exchange app and with a bigger extra tip so he would not suffer from the exchange at a bank both of us were happy.
Thanks to my friend Seunghyun Lee, the rest of my journey to Gwangju was a piece of cake.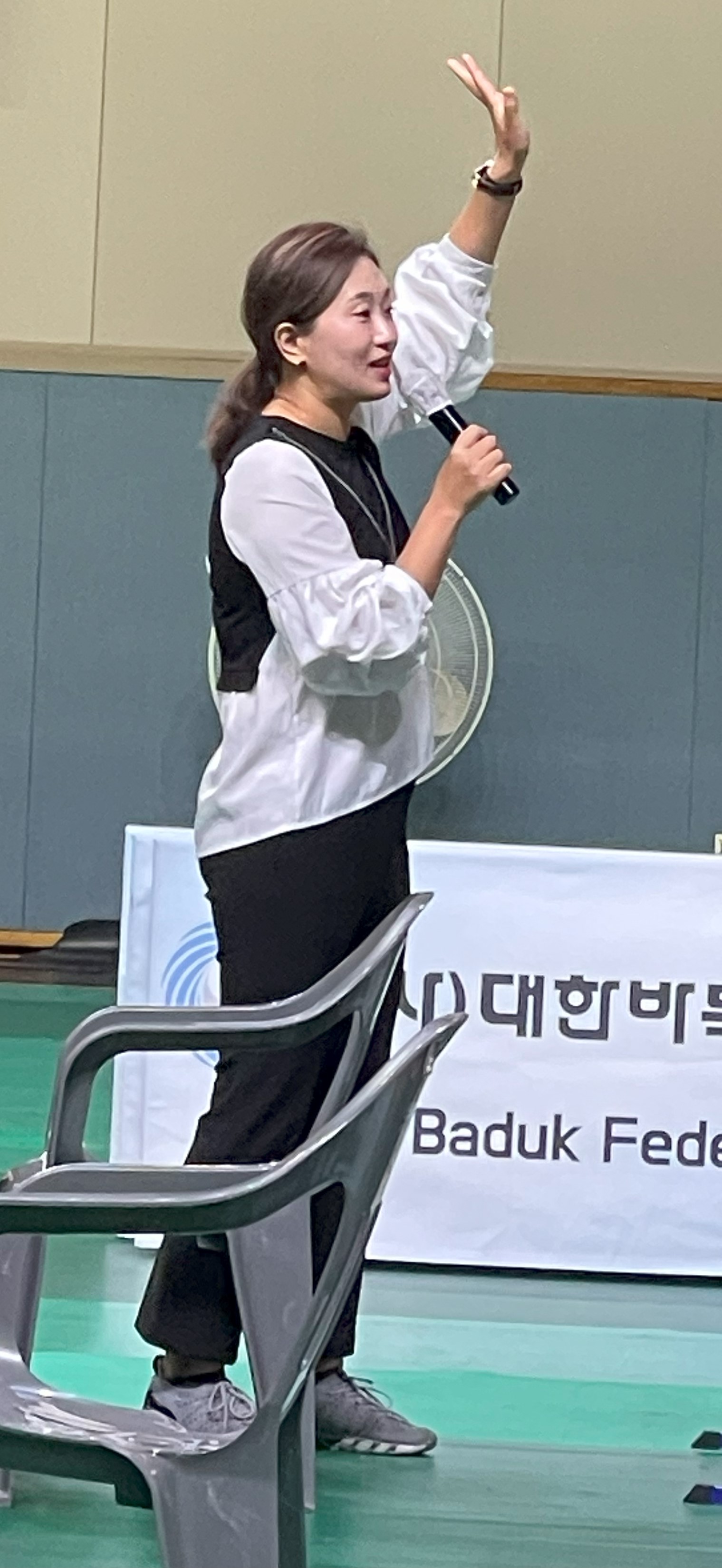 Walking into the stadium, the first persons I meet are Blackie and Diana Koszegi, later I also met my big helping hand Seunghyun Lee and Seol Ki Hong.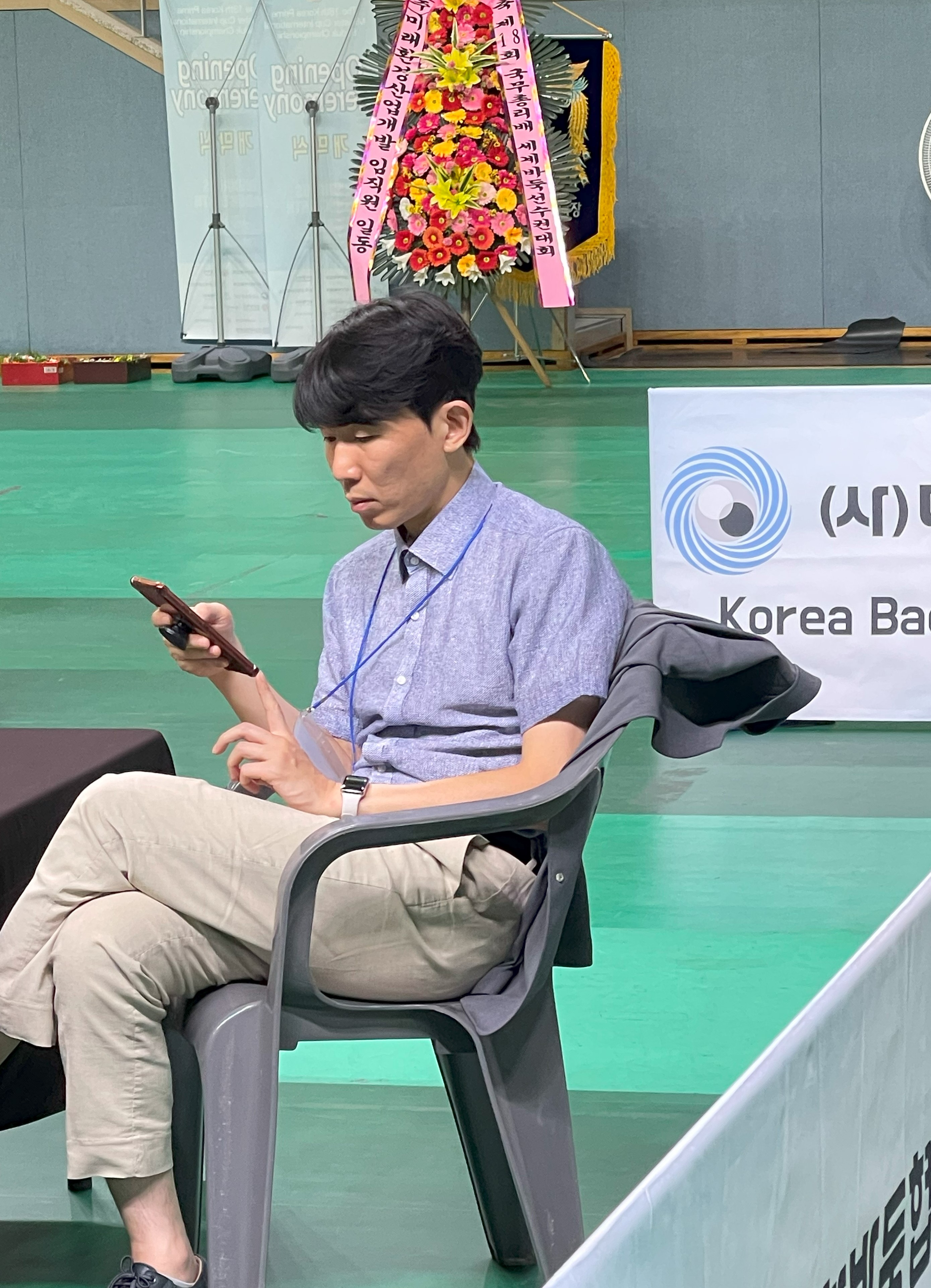 Seol Ki Hong was one of the Korean Baduk players who spend some time in my house some 15 years ago and in Leipzig after not seeing each other for so long we finally met again.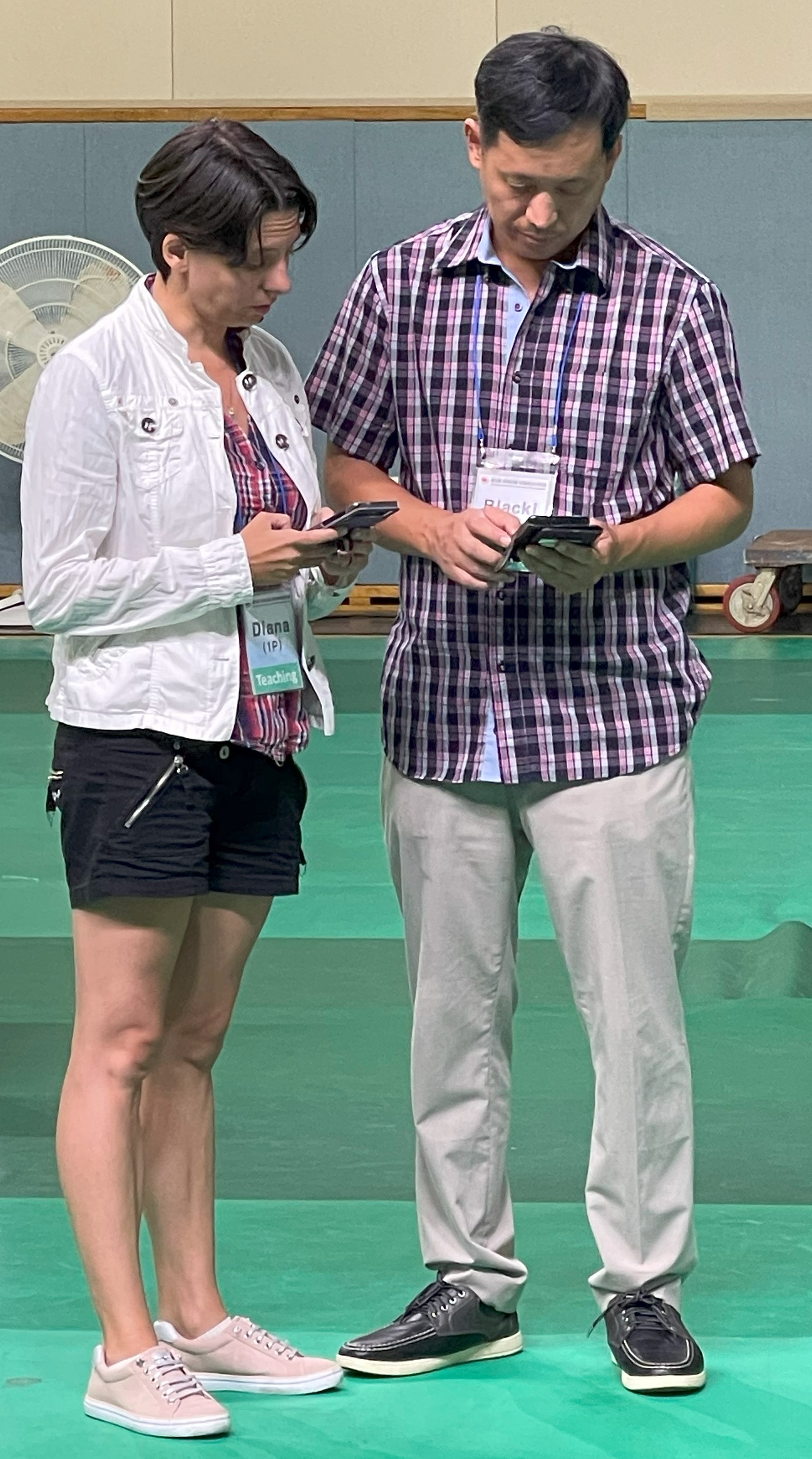 Now my first impressions of the KPMC starts as I walk into the the playing hall seeing all still playing the second game of the day.
During the 3rd game was played I was able to make pictures and get some impressions from the tournament. Where the stronger players were using the time given to get the best out of themselves, the weaker players mostly finished early.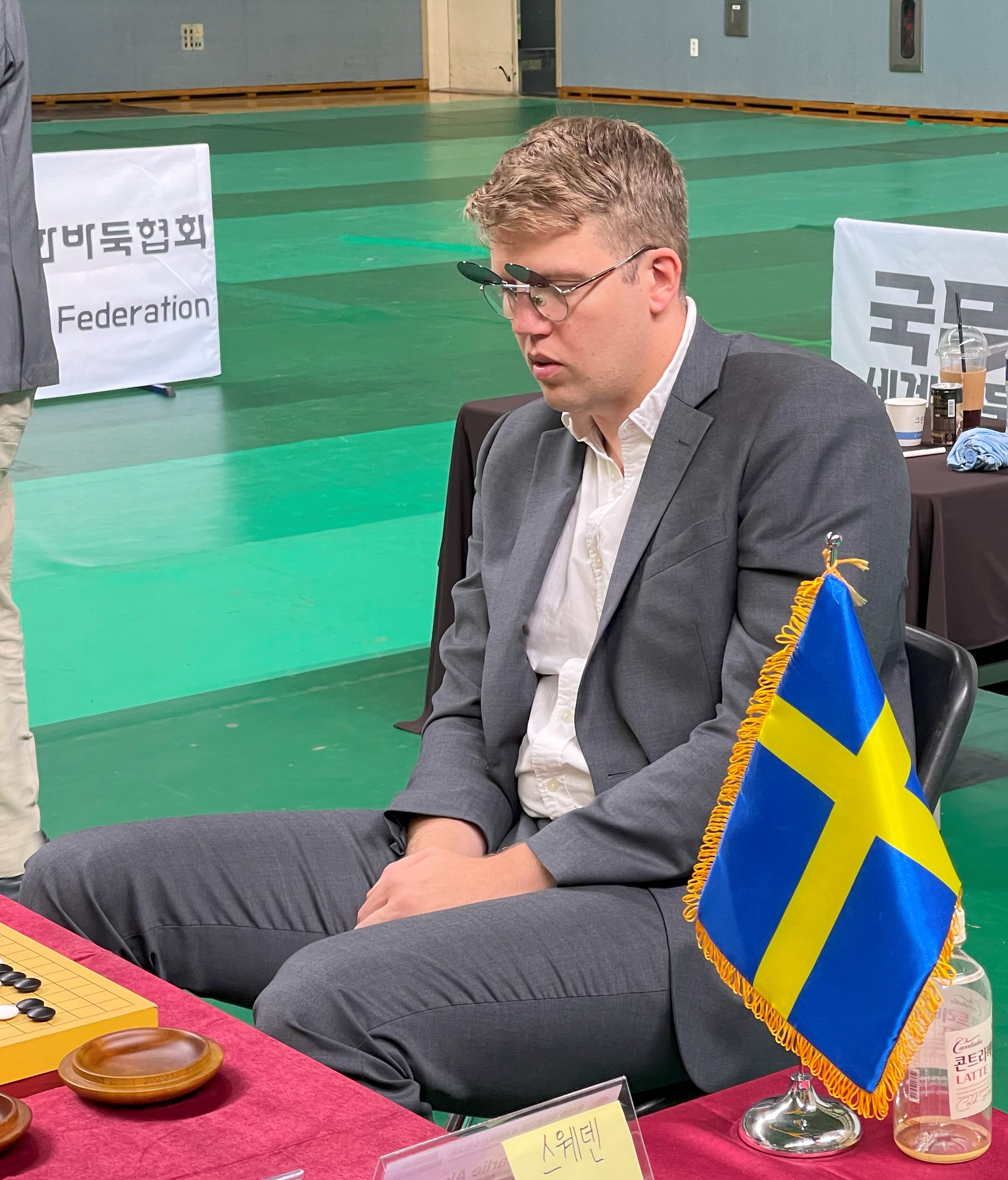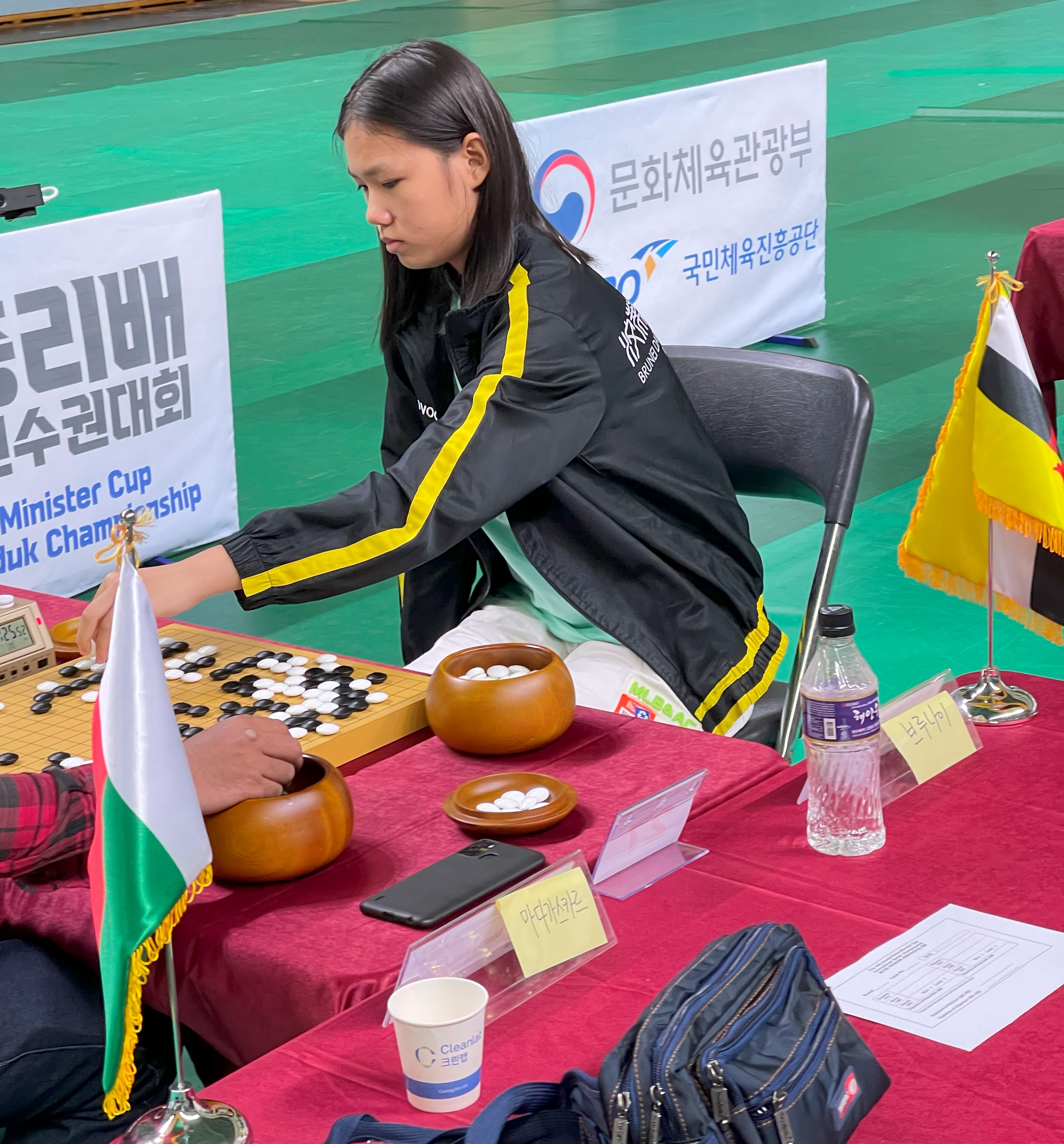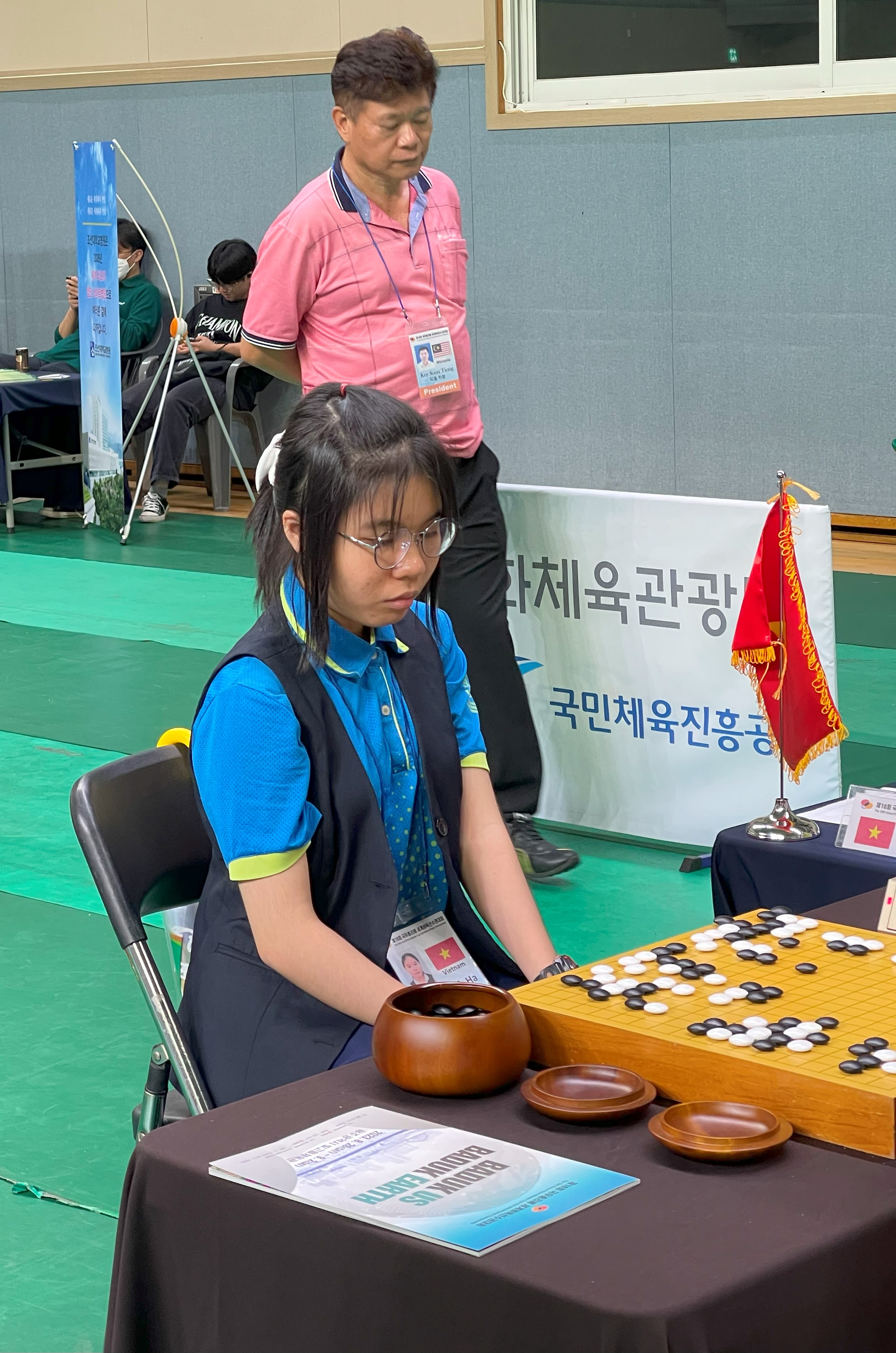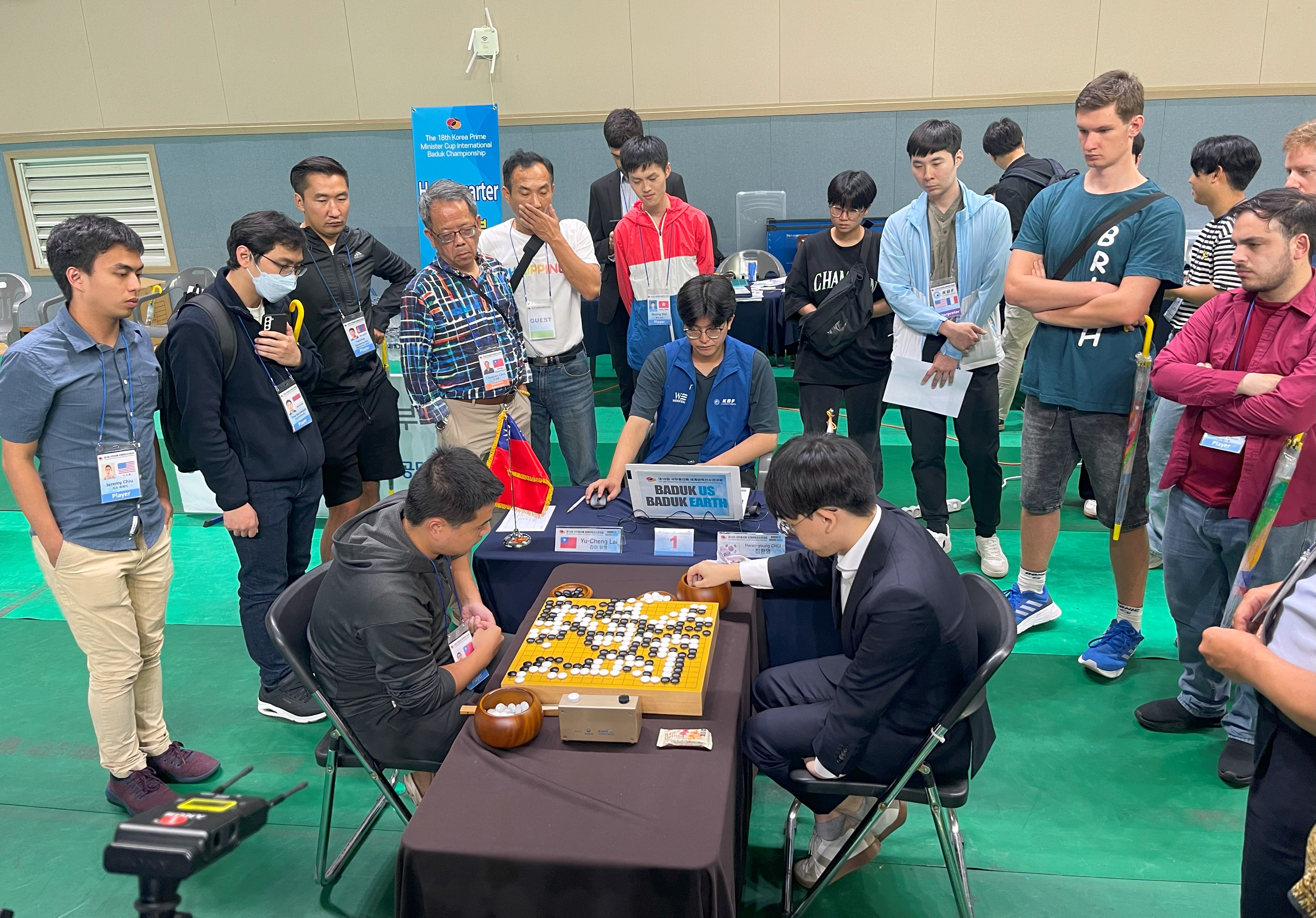 I was able to talk with some friends and in the same time enjoy the suffering of the players.
After a good dinner and a few beers we spend a nice evening playing and talking.
My second day in Gwangju was short, in the morning I had a good meeting with Jean-Yves and Seunghyun Lee about the possibilities to have a large group of Korean go players join the EGC2024 in Toulouse.
Than we went to the playing-site, where on the free day a part of the players participate in some special go games:
1. with special Korean dices ( a more detailed description will be given soon)
2. 3 players, as a team, playing against AI
After lunch I travelled with Hyanghee Kim, who was driving, Zhou Rui and Vanthanee Namasonthi back to Seoul. During the trip I was able to sleep a lot and when back in Seoul I was fresh enough to talk with 2 new friends during our dinner and later in the hotel where Zhou Rui and I shared a room.
Next day all of us went to the 1st ISGS International Go Conference, details will be covert in part two of my story...