The Open IGC 2017 go tournament was held on the weekend of the 8th-9th of April in Lausanne, Switzerland. The free accommodation and good prizes attracted around 40 players, among whom were 3 EGF Professionals, a former Korean insei and a few 6 dan players.
The tournament took place in the attractive venue of the Satellite bar, in the middle of Polytechnic school of Lausanne (EPFL), one of the best engineering universities in Europe. It was a cosy place with the additional benefit of being able to buy food and drink.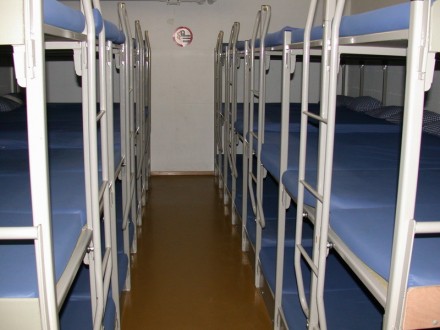 The organizers had offered all the participants a possibility to stay at the EPFL Bunker. With or without a sleeping bag, it is possible to sleep comfortably in this place.
The tournament was played with Japanese rules, with a pretty fast pace 40 minutes basic time and Canadian byo-yomi of 15 stones in 5 minutes. The supergroup consisted of 10 players at the level of 4 dan or above.
In the 2nd round Ali Jabarin 1p beat Chi-Min Oh 7d by 2.5 points with white. In the 3rd round Pavol Lisy 1p beat Mateusz Surma 1p by resignation with black. As Ali had also won in the 3rd round, there were only 2 unbeaten players after 3rd round.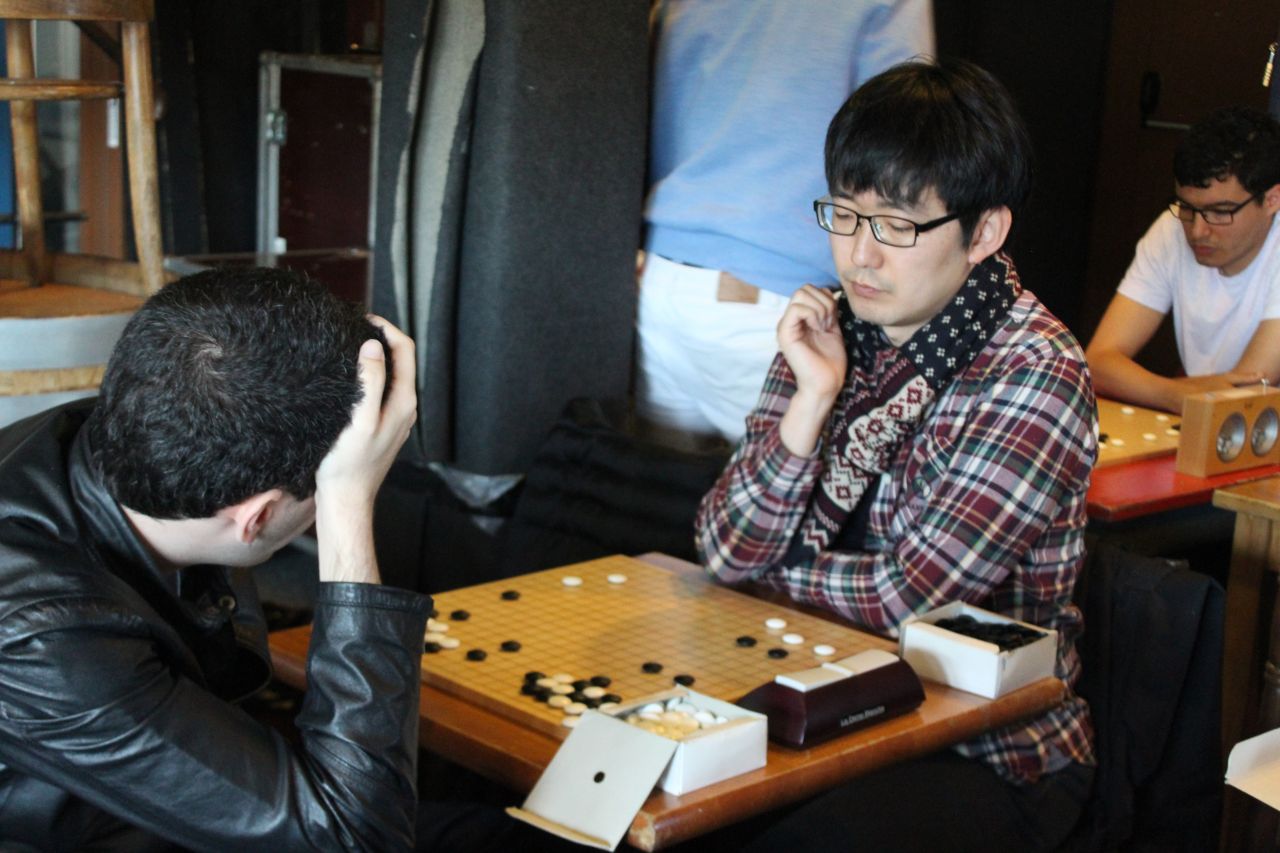 The game between Pavol Lisy 1p and Ali Jabarin 1p was played quite slowly, so everyone had the chance to watch it, or at least to watch the endgame. In the end Ali won the game by 0.5 points with black.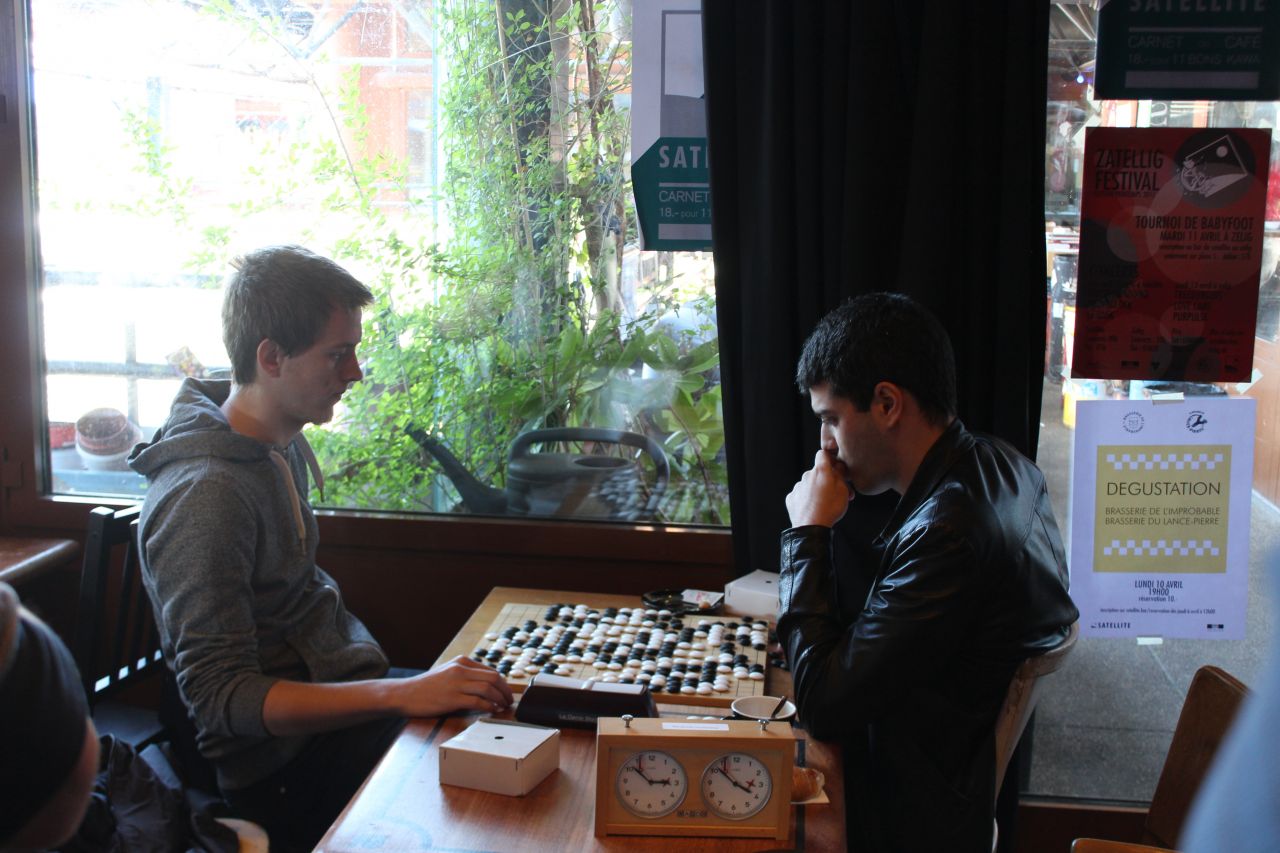 But it still was not clear who would be the winner of the tournament. In the last round Mateusz Surma 1p beat Ali Jabarin 1p by 6.5 with black and on the second board Pavol Lisy 1p beat Chi-Min Oh 7d by resignation with black. So after 5 rounds, there were 3 players with 4 victories who had beaten each other in a circle. SOS and SOSOS had then to be used to decide the winner, and it was very close, the difference was just 1 SOS point between 1st and 2nd place and SOSOS had to be used to separate the players in 2nd and 3rd place.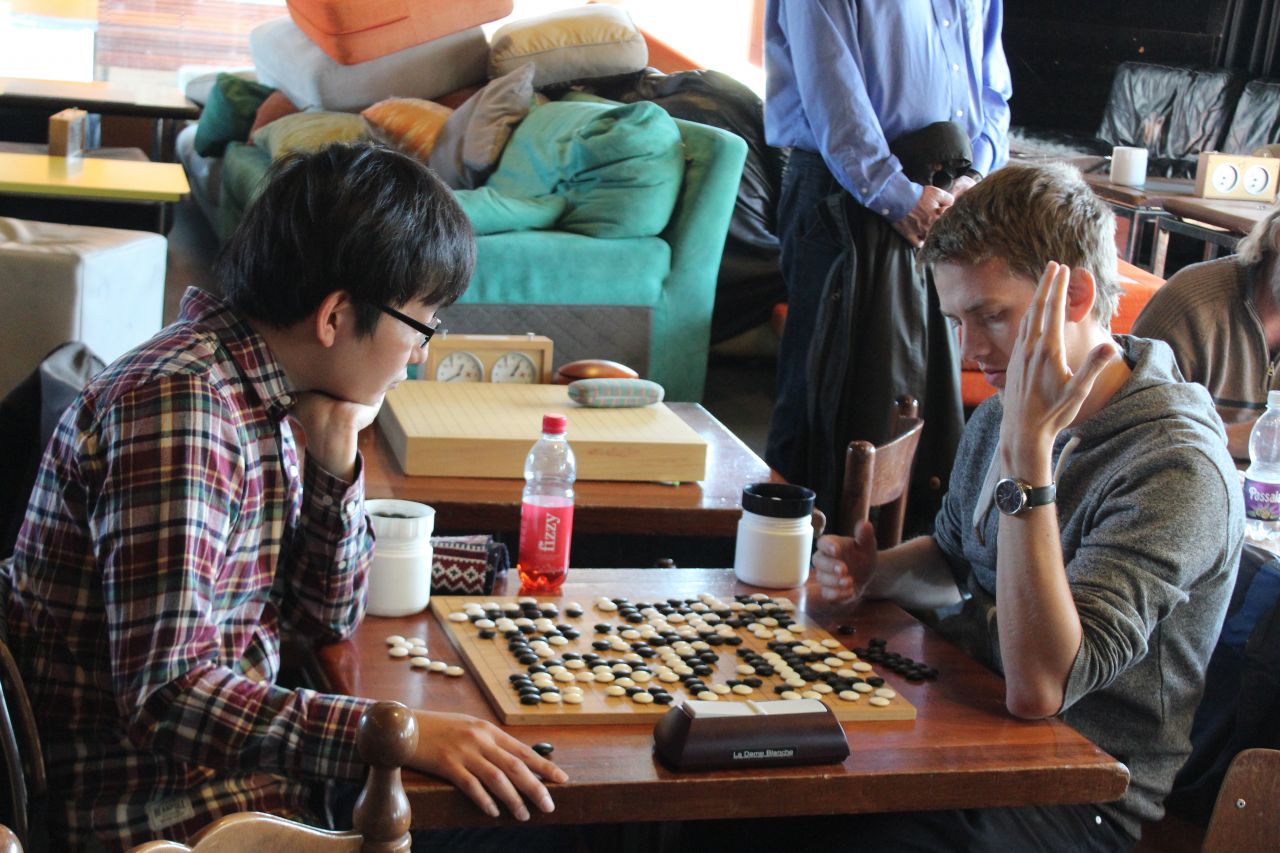 Besides taking very good care of all the participants, the organizers had also prepared presents that were given to each participant during the prize giving ceremony, so everybody got the chance to take something home. Let's hope to see even more participants in Lausanne next year!
Final results:
1. Pavol Lisy 1p
2. Ali Jabarin 1p
3. Mateusz Surma 1p
4. Chi-Min Oh 7d
5. Viktor Lin 6d
Photography by Zoé Constans