The 18th International Go-Tournament "Go to Innovation" was held this week-end (November 13-15) in Berlin, Germany. Although the tournament is very interesting for its special rules and big prizes, the number of players was relatively small in comparaison with previous years.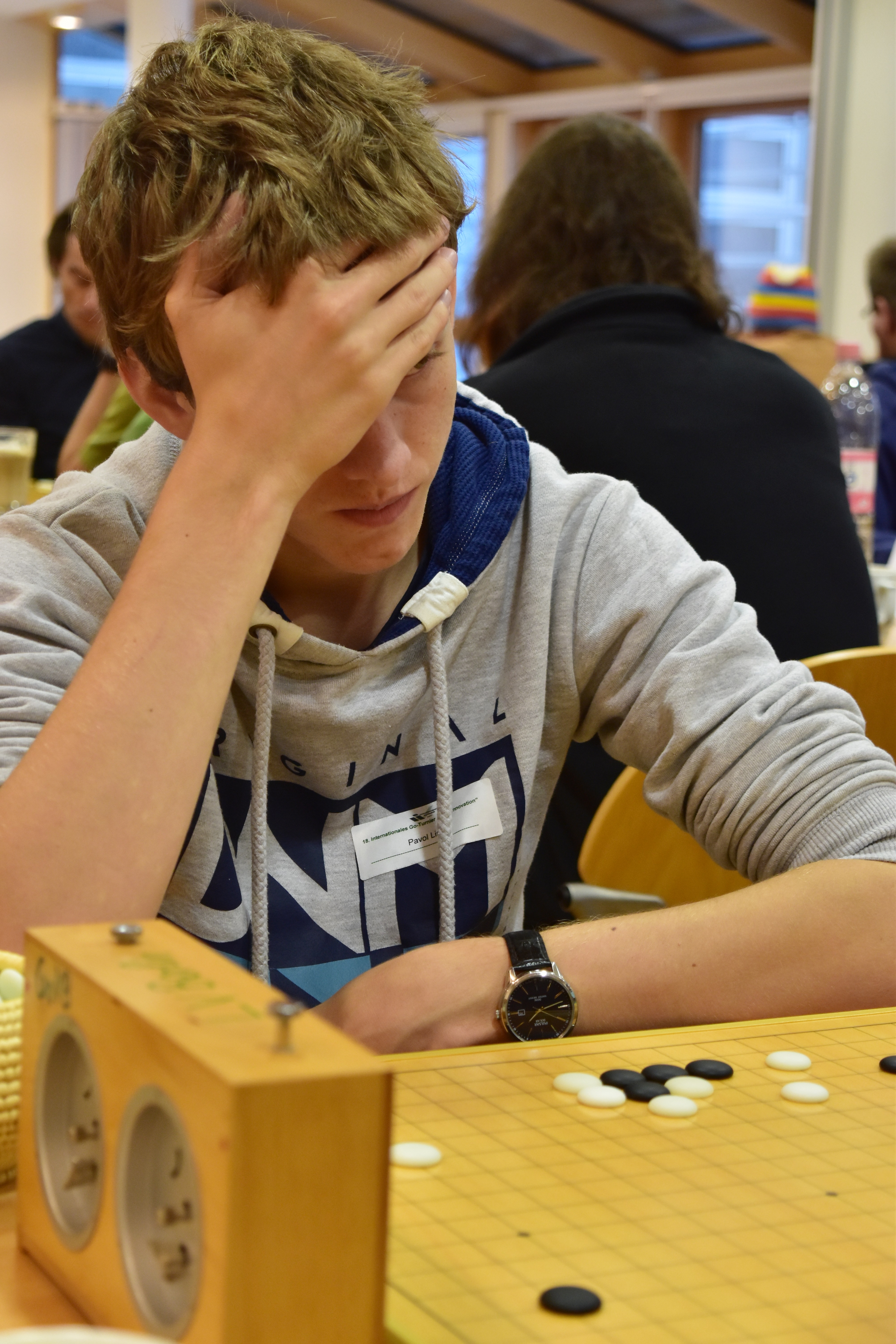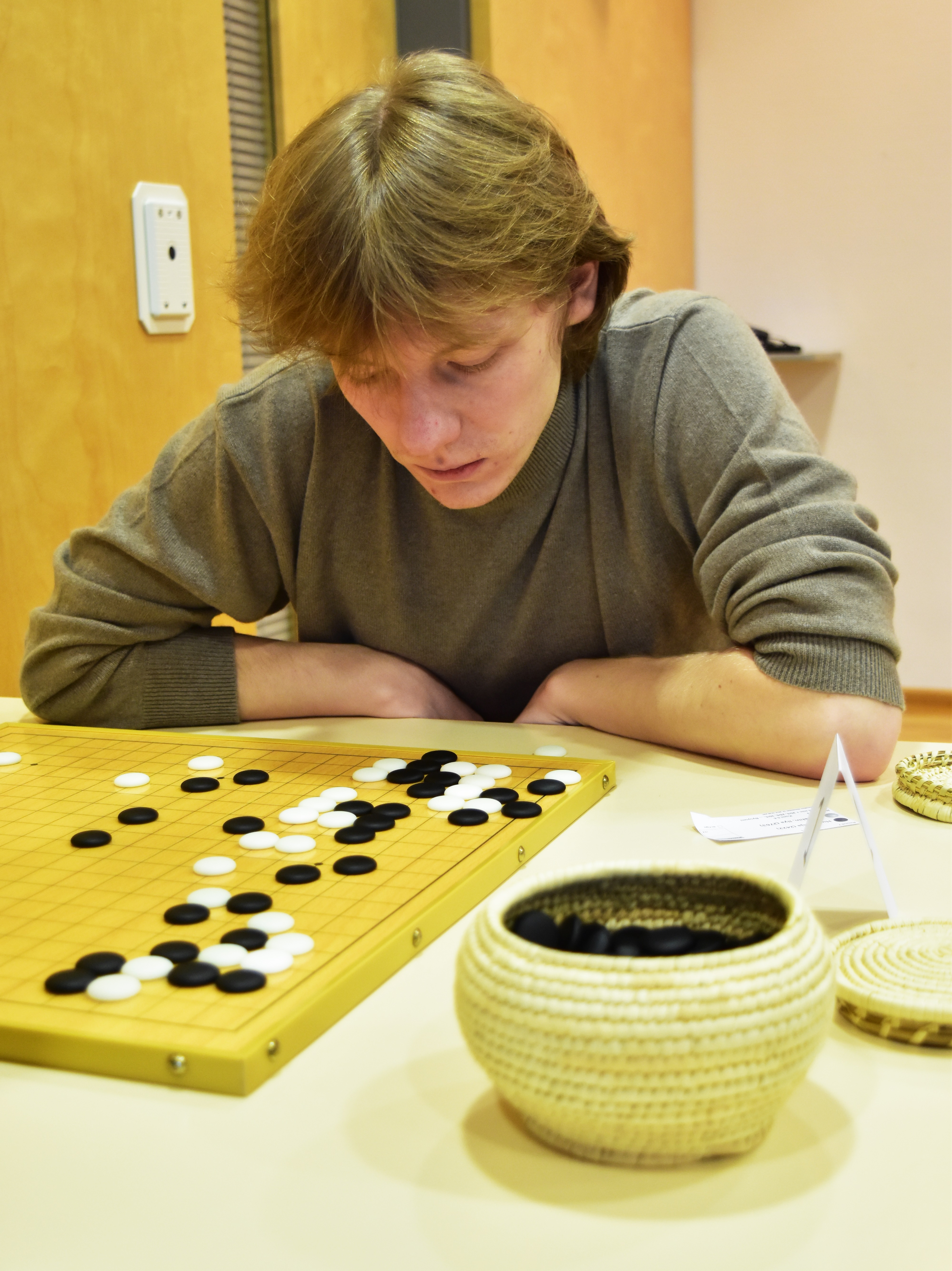 This tournament is very different from usual in Europe.
At first, there are 8 rounds during one week-end, so the thinking time is pretty low - only 60 minutes with progressive byoyomi, at the begining 20 stones / 5 minutes, then 25, etc., so the time is decreasing really quickly and games become more and more fast.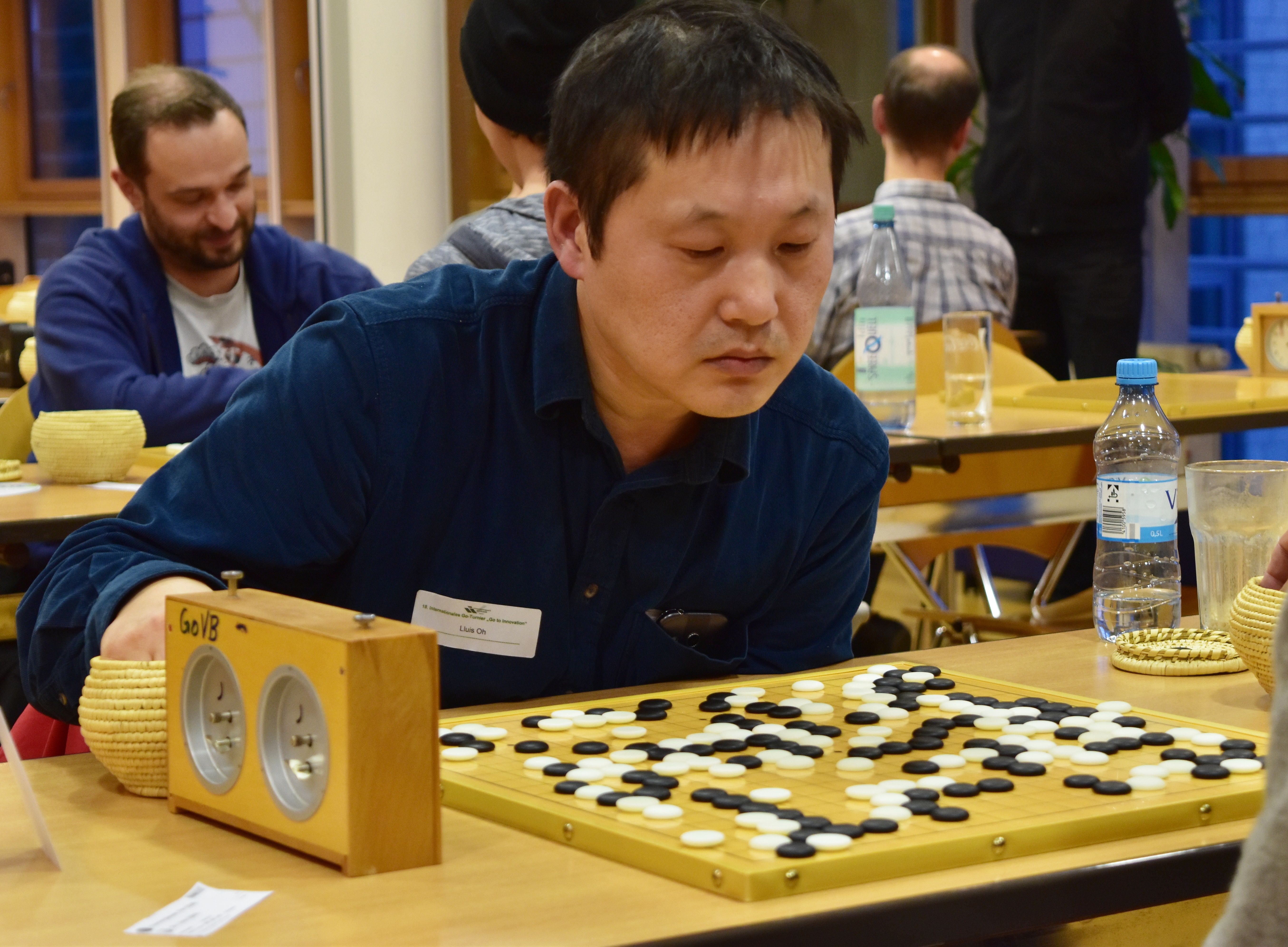 The playing system is also extraordinary. The players start the tournament with several points (half of their actual EGF rating). In every game, each player can obtain 0-100 points, depending on the result: 100 for win by resign or more then 40 points, 99 for win by 39 points, etc... Till 60 points, which is minimum you can get for win. For loss, you can obtain 40-0 points, 40 for loss by 0,5 point, etc.
The handicap depends on the number of these points. For each 50 points of difference, there is one handicap stone.
So the tournament is very funny because, especially in the end, there is a lot of games with crazy handicaps.
The prizes were very attractive, thats why this tournament attracted 3 profesional players: Pavol Lisy, Ilya Shikshin and Li Ting.
1 200€ for the winner, 600€ second place, 300€ third place, 150€ forth and 100€ for places 5-10.
The winners (from left): Lluis Oh (3rd place), Ilya Shikshin (1st place), Pavol Lisy (2nd place):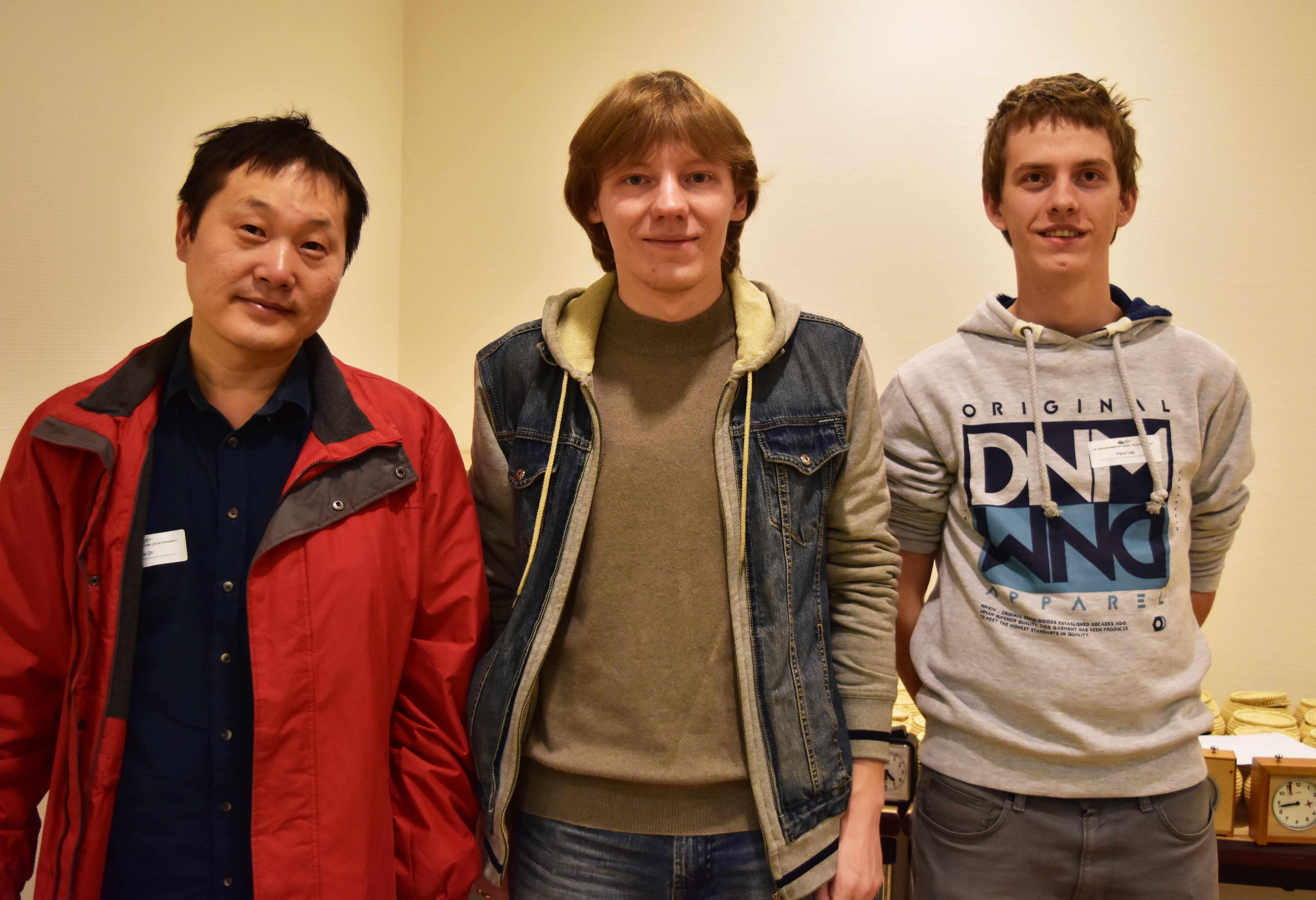 There was also a prize for the best
female player, (500€) that was won
by Li Ting, 1p, who only had 6 points
more then Li Yue, 5 dan player.

Complete results








Photos by Soňa Smoláriková