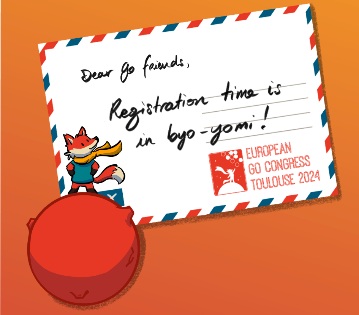 Dear Go friends and readers of the newsletter!


EGC 2024 in Toulouse
Our team is back from the EGC 2022, that took place in Vatra-Dornei, Romania. It was a wonderful experience and an incredible Congress. Congratulations to the organizers!
We were very happy to meet many players motivated to re-join the EGC in the coming years. See that, already 100 players registered for 2024!!!!!

In Romania, we had the chance to introduce in details theEGC 2024 to the EGF members during the Annual General Meeting and the players in general, and also discuss about organizing a congress. We could benefit from a lot of advice and experience from the EGC 2022 and previous Congresses.
It will be more than useful to prepare you a great event ☝️That's one of the powers of the Go community: sharing advice and tips, helping everyone improve, be that in Go or in EGC organization.

But okay, let's get to the point.
Some veeeery important information:

[ Extra-important]
• Early-bird fee will last until August 31st - register today to benefit from the special early entry fee, only 90€ for the two weeks!
• ...and, if you register early, please consider also paying by the 31/08 :-) otherwise your early bird fee might...fly away!

[Less important but still very important]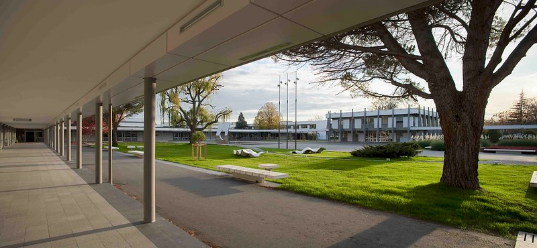 ✨ • we had a nice walk in the future tournament place, the ENAC in Toulouse.
It's big, nice, comfortable...We can already imagine the gobans, the stones sound ...''shtrshtr'' when in the bowl, then ''pa!" on the board.
We can hear the ''hhhhhmmmhffff'' of strong players who misread a complicated situation and bow over the board in search of a desperate tesuji.
We can picture the rengo tournament and the blitz tournament with clocks suffering from our love of Go

We can see the European Championship with its serious atmosphere and cameras looking with approbation at the moves of the top players, the big silence soon replaced by the growing whisper of game commentators after someone lost by 0.5...

Soon we'll share new updates, you can follow us on social medias - Facebook &
Twitter

Ah, yeah, we have one more big news! The website is now available in Japanese and Chinese, so you can share it with your Japanese and Chinese speaking friends. Korean should follow soon.
Big thanks to our translators! ????


[Maybe not important to you but important to us and you'll read it anyway]

You're amazing, have a nice day and play a great Go


The team.