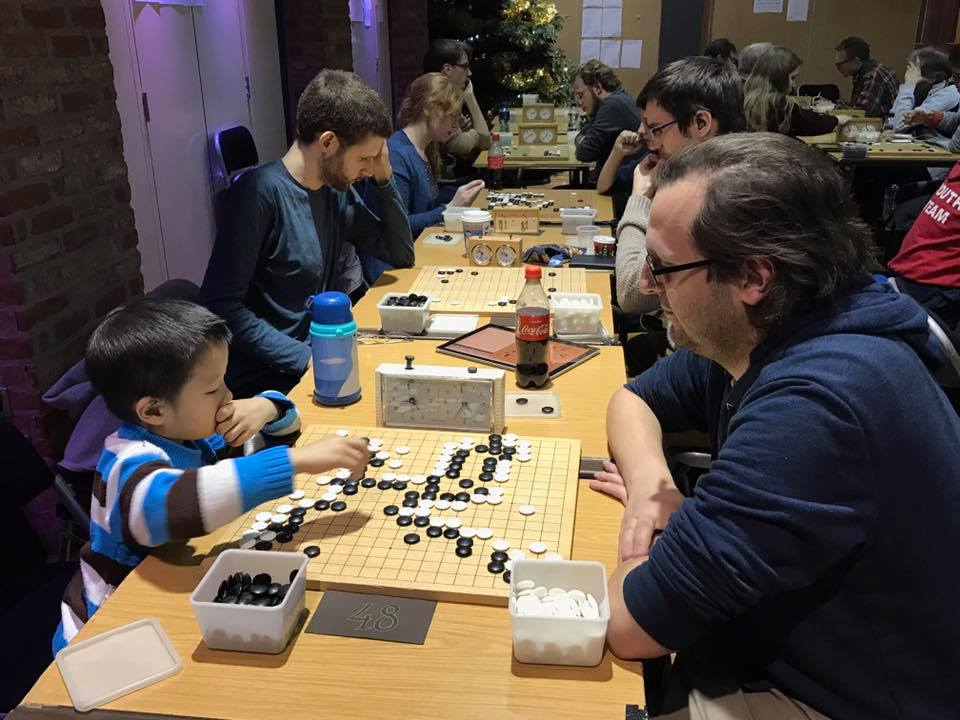 Not only the year 2016 ended yesterday, but also the 43rd London Open Go Congress. With 7 rounds spread over 4 days, it is one of the longest single go events in Europe, and it also features side events, such as pair go or rengo tournaments. This article highlights the interesting facts and results from the last days of 2016 in London.
The 43rd edition, organized as usual in the centrally located International Student House between December 28th and 31st, attracted 112 players from 17 (!) countries. At the top, there were 4 players who entered with a rank of 7 dan (which means they are in any case stronger than 6 dan players). These were Seong-Jin Kim, Qiuchi Li, Chi-Min Oh and Haylee Maas (also known as Hajin Lee). This is a much stronger top section than in the previous year (where Sai Sun 5d was the strongest entrant and won both the main and the side events). Moreover, several kids played in the tournament, including George Han (who has already reached the level of 5k) and Alfred Shu, a very diligent 10k who seems to have been studying go eagerly between the games.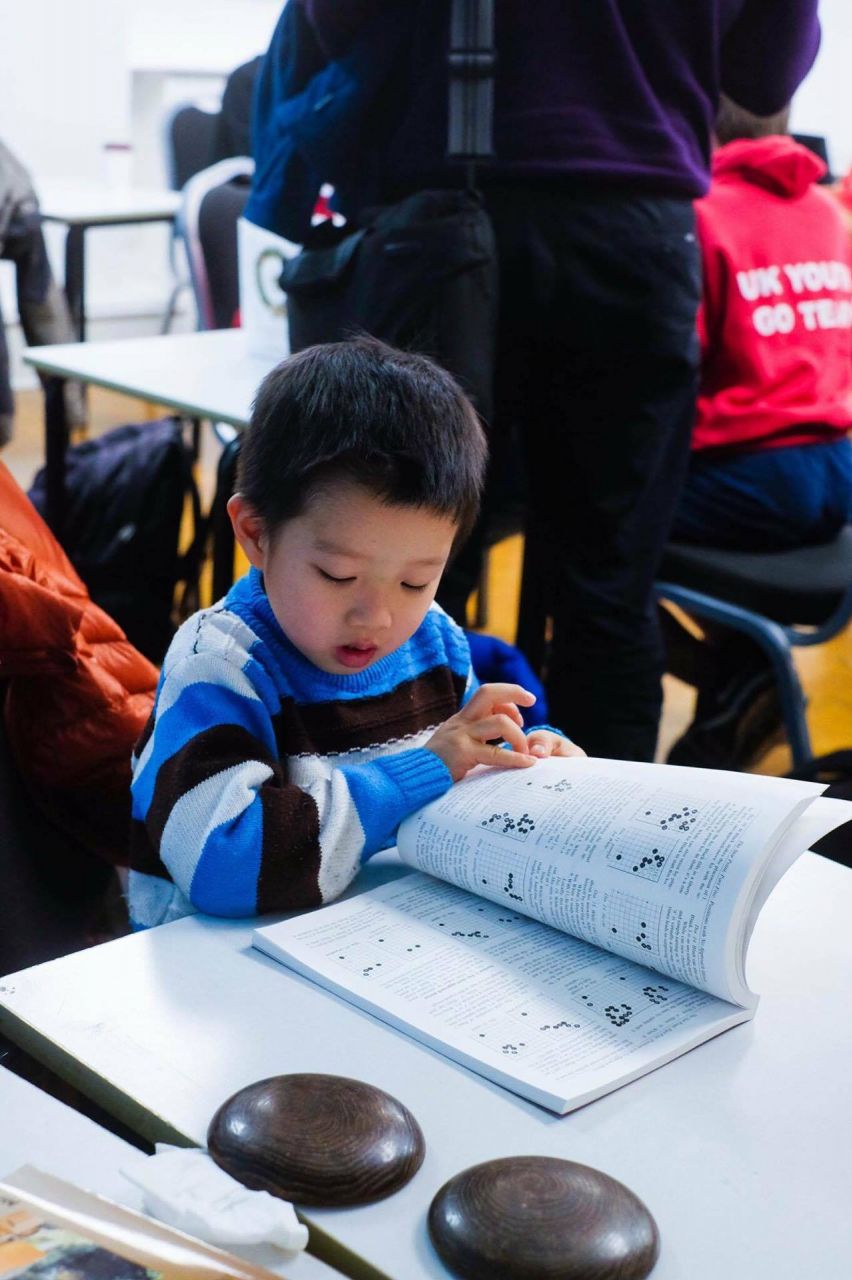 The main tournament ended with Seong-Jin Kim and Quichi Li sharing first place. Seong-Jin Kim lost only to Qinmeng Zhang (6d) by half-a-point. Both of them had beaten Haylee Maas, who ended third together with Qinmeng Zhang. The winners of previous editions, Chi-Min Oh (2008 and 2014) and Sai Sun (2015) came fifth and sixth, respectively. Apart from the winners, three other players also won six out of seven games: Yoshitaka Nakayama (1k), Michael Webster (1k) and Daniel Rowson (10k).
On Thursday evening, twenty pairs played in a Pair Go Tournament. This handicap tournament consisted of 4 rounds, and many actual pairs entered it, the most well-known being Haylee and Dan Maas (who married in 2016 and now live together in Switzerland). The pair with the lowest rating of 10k, Gudrun Breitenbauch and Gerry Gavigan, won the competition by beating Yansai Noeysoongnoen and Andrew Simons by half a point in the final round.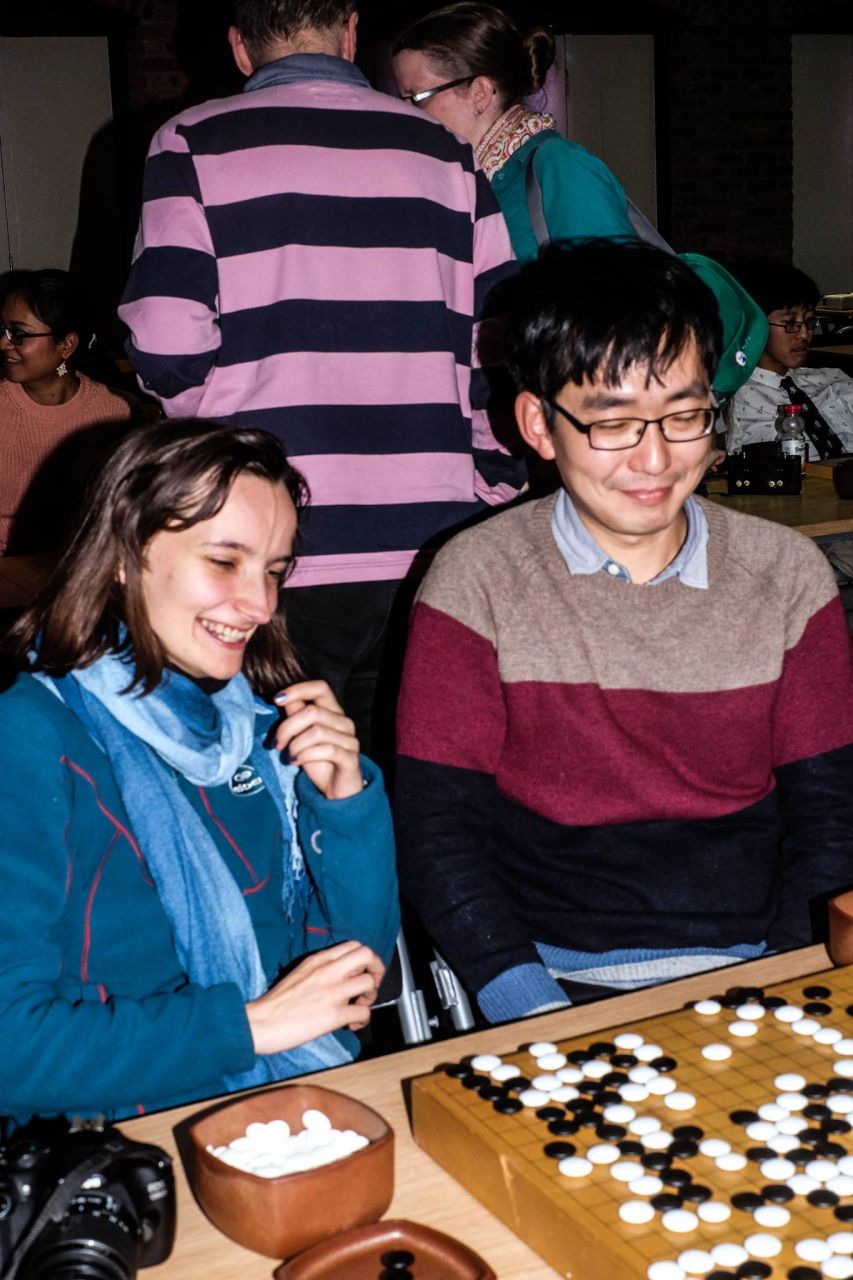 One pair from the pair go competition had to face each other in the finals of the Lighting Tournament, which was played on Friday. This side tournament was divided into four groups and the winners of each group proceeded to the knock-out stage. In the semi-finals Chi-Min Oh (7d UK) won against Lucas Neirynck (4d BE), and Zoe Constans (15k FR) against Sai Sun (5d CN). That brought a spectacular concluding game with 21 handicap stones against Chi-Min Oh and his girlfriend Zoe. Chi-Min Oh ended victorious.
Throughout the congress, the players could learn from lectures and game reviews given by a professional player from Romania, Catalin Taranu. Before the prize-giving, he also reviewed a game for the assembled audience. After the prize-giving, the players were free to participate in a casual rengo competition, visit an Italian restaurant and enjoy more informal games until the end of the 2016.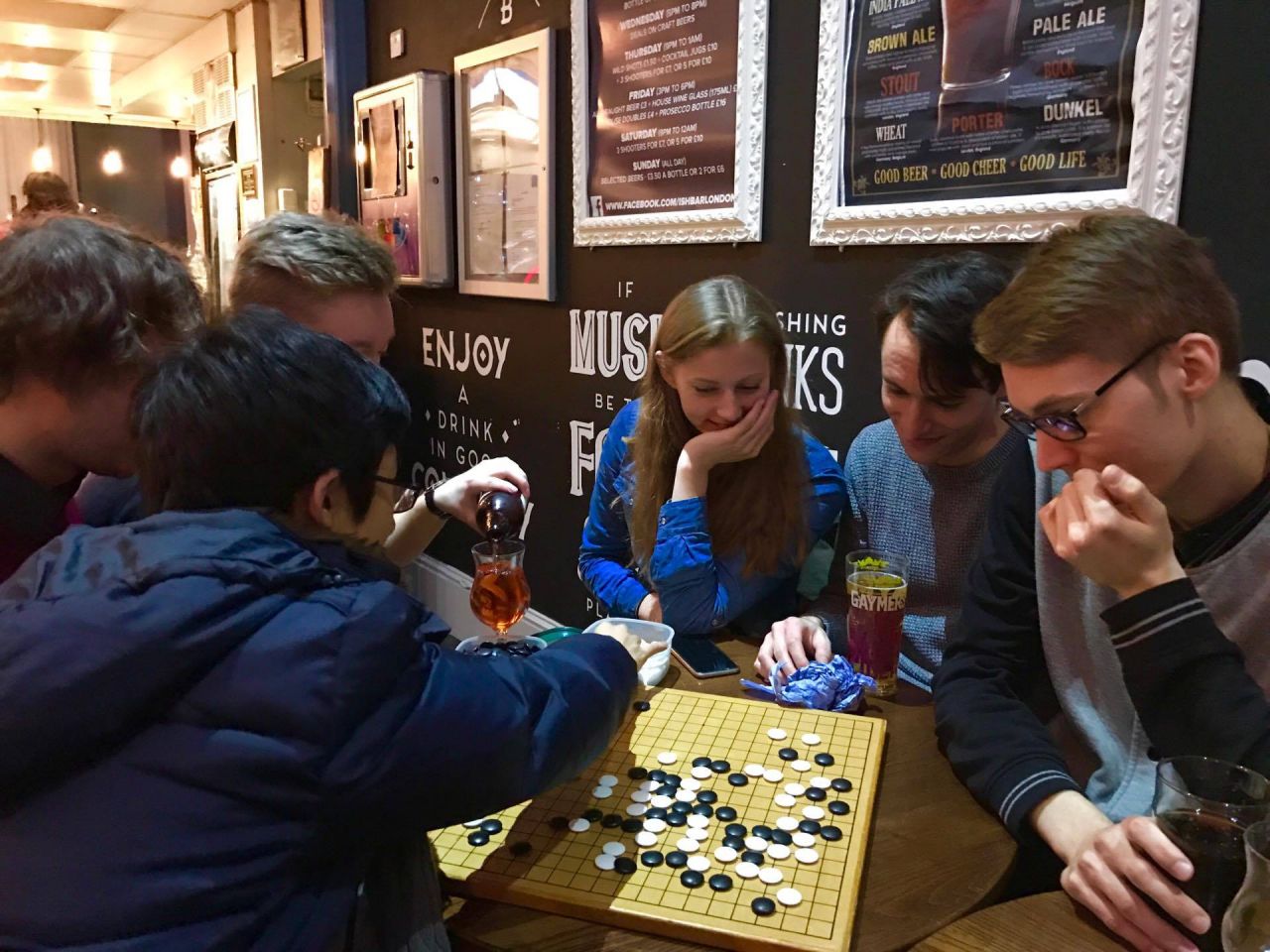 Thank you to everyone who provided input for this article, in particular Jenny Rofe-Radcliff, Richard Mullens and Elaine Yu. All photos used have been made by Elaine Yu and posted with her permission.
Additional information and full results can be found on:
http://www.britgo.org/tournaments/londonopen