For the second time in a row, the Romanian National Pair Go and Women Go Championships were part of the Romanian Winter Go Camp in Vatra Dornei. It's also the second time when the two events are organized together, and due to the decent number of participants it can be said that this system works quite well, at least in our case. Maybe other countries with a small number of active female players can also consider using such a format.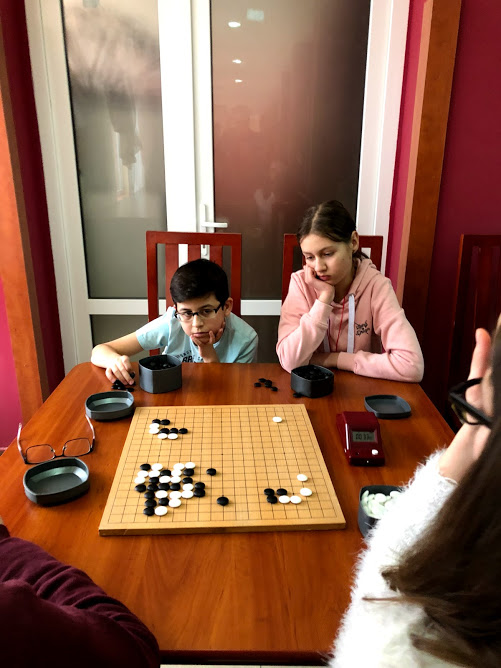 Romanian National Pair Go Championship (7-9 February)
25 pairs fought for the honour of first place and for the right to be the official representative of Romania at the
European Pair Go Championship this year in Ascona
. Additionally, each pair gained points in our qualification system which is the one helping us chose the Romanian representative pair for the International Amateur Pair Go Championship in Japan.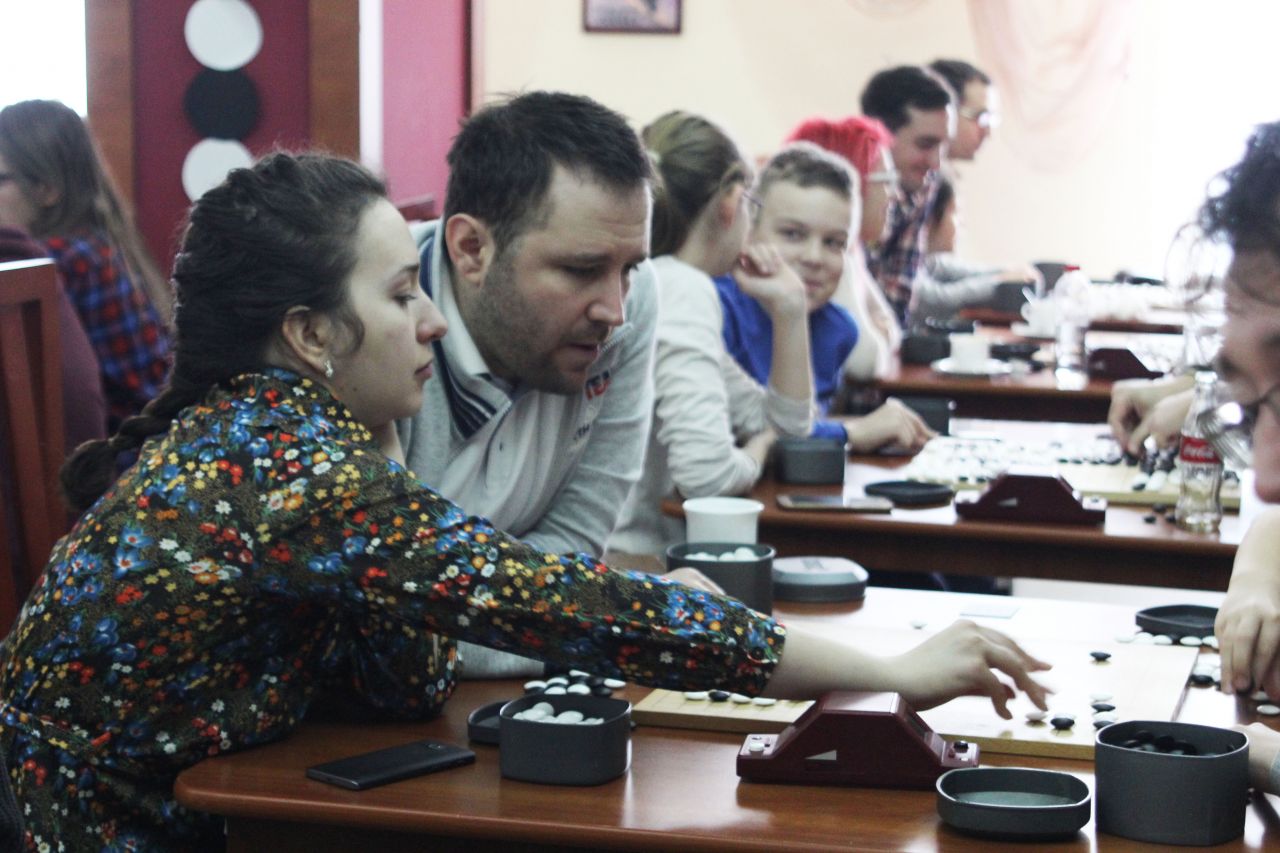 I started playing pair go around 10 years ago and had the opportunity to play with a few very strong players like Cristian Pop and Ilya Shikshin. Those were great experiences, but they were also difficult. Even though a strong pair go partner will generally not put any pressure on you, you will end up doing it by yourself, because you will sometimes end up feeling like having the weight of the whole world on your shoulders. And not understanding their moves can be quite painful at times. George Ghetu (3-dan) and I started playing together 5 years ago now, and it's been a very enjoyable experience for us, maybe due in part to our similar playing strengths. However, we only managed to win the national championship once, but that's not so important for us. The most important part for us is playing good games and doing our best. For me pair go has always been considerably more intense in comparison to my own normal tournament games. I mean, it's one thing to lose your own game, but it's considerably more painful when you or your partner does it during a pair go game. At pair go, when the chemistry between the two partners is good, then they will end up gaining the best of both worlds. However, when the styles are too different, misunderstandings will occur and each of the players might end up chasing their own tails instead of accepting their own faults.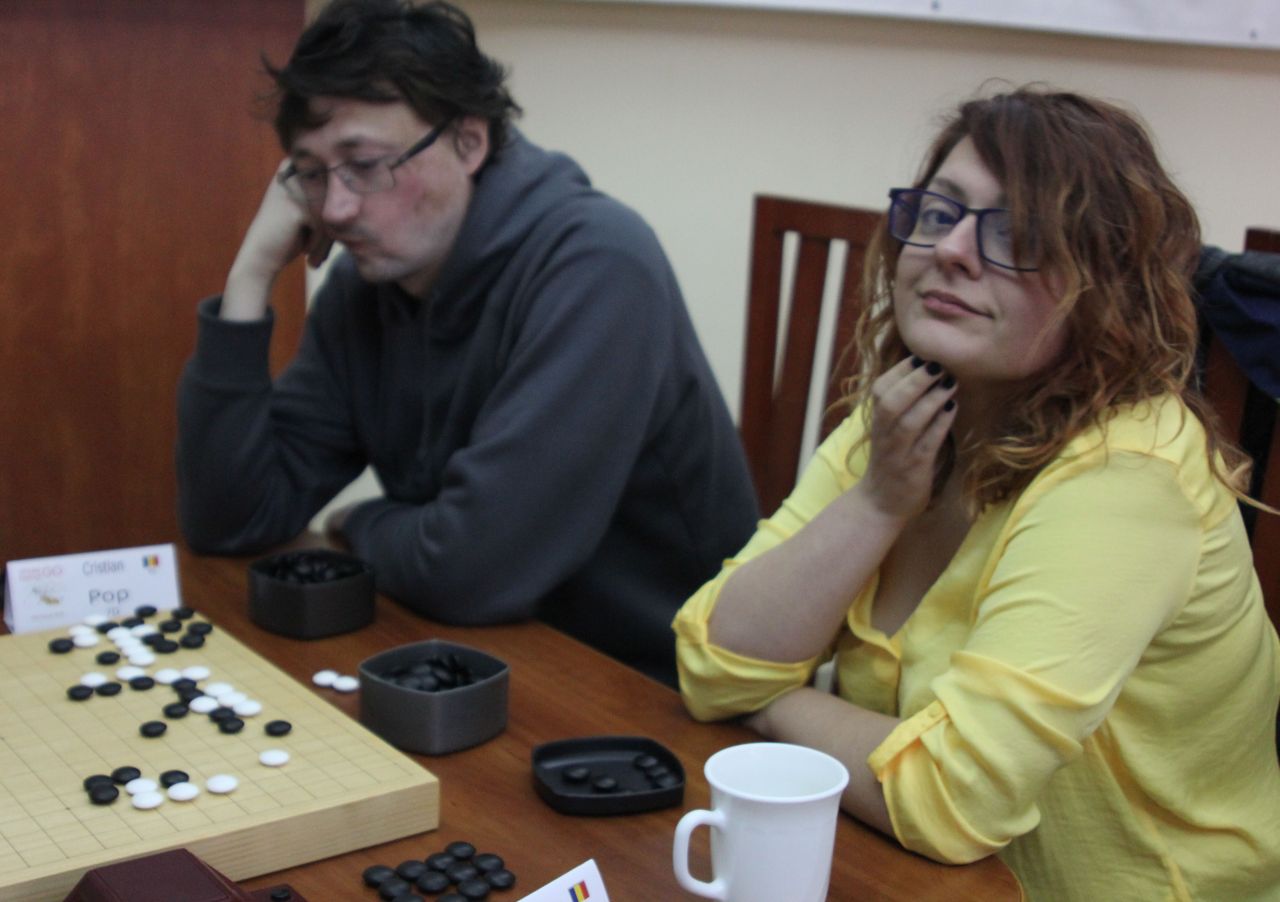 Alongside from the actual games, reviewing your pair go games is a must. Interestingly enough, the reviews tend to be just as intense as the games (people reduced to crying after their pair go games is not something unheard of). But next to being intense, the game reviews are, at least in my opinion, a great way of learning. On one hand, you might have a much stronger opponent who will review your game afterwards. On the other hand, you get a lot more insight when it comes to hearing other ideas and the reviews often turn into a nice debate.
The following pairs finished in the first three places:
1. Adelina Sora (1dan) and Pop Cristian (7dan)
2. Mihaela Ţăranu (4kyu) and Dragoş Băjenaru (6dan)
3. Laura Avram (2dan) and George Gheţu (3dan)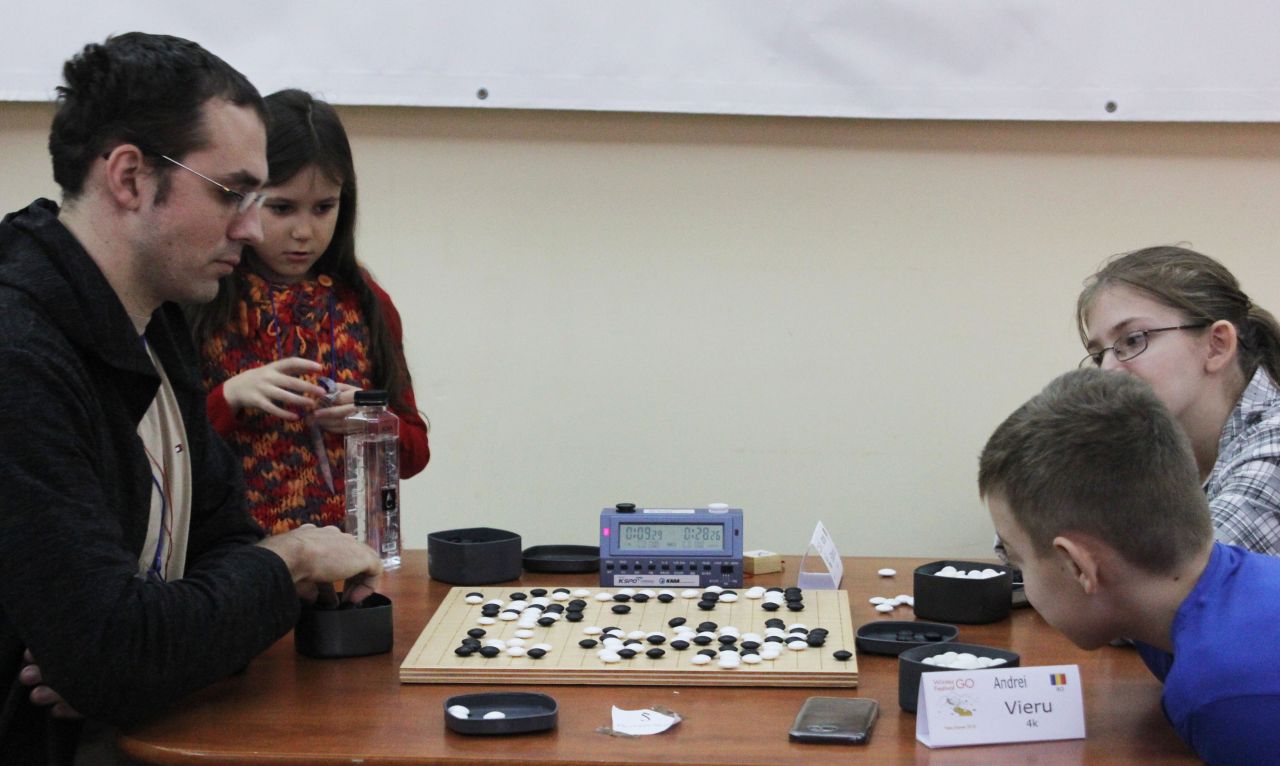 Romanian National Women's Championship (9 – 11 February)
10 participants competed in the tournament. There were even more double digit kyu girls present at the camp, but it was more interesting for them to play in the VadoCup instead. Altogether I would say the atmosphere was a tense one. The newer and younger female players were eager to prove themselves. Among them was Gabriela Vlad, freshly promoted to 1-dan after winning the Romanian Shodan Tournament. Unlike in the pair go tournament, no big surprises happened and the top three were exactly the same as last year:
1. Laura Avram (2dan)
2. Adelina Sora (1dan)
3. Gabriela Vlad (1dan)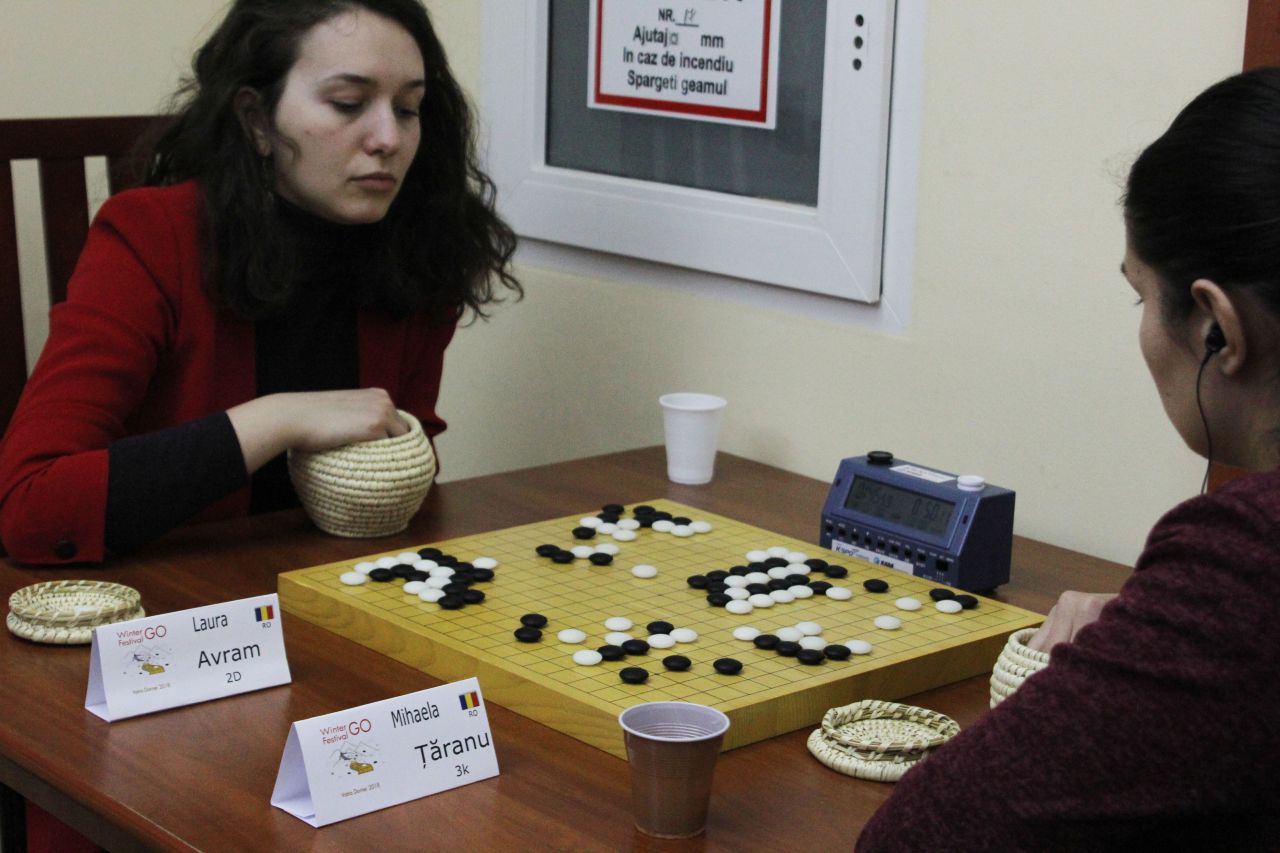 You can find the final standings
here
.
The winner of the tournament will be the official representative of Romania at the European Women's Championship in Helsinki, Finland, in September.