More about Mateusz Surma!
"You won't get dumber while thinking"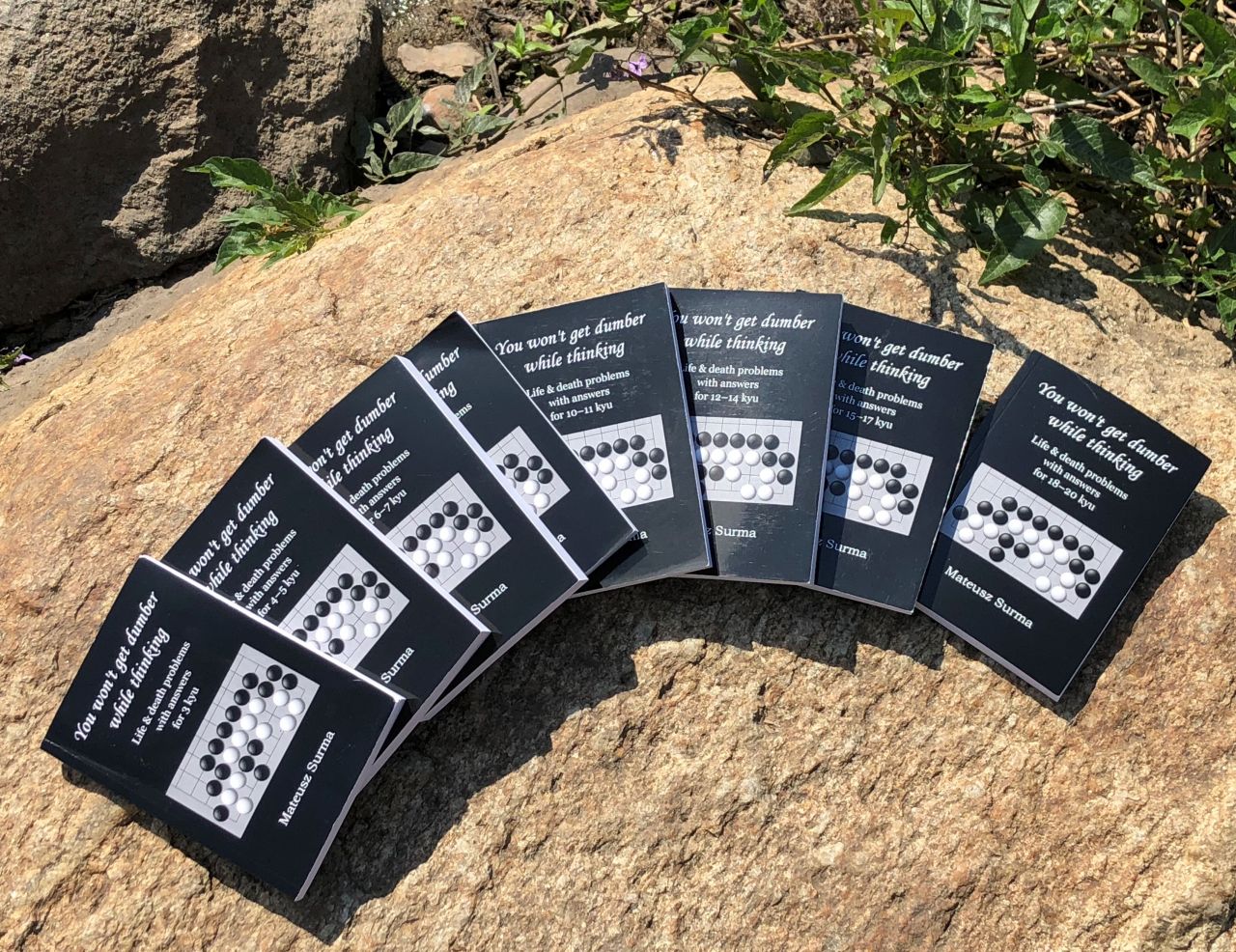 This is a series of problem books. The problems are divided over eight pocket sized books, ranging in difficulty from 20 kyu up to 3 kyu.
The problems in each book are real brainteasers, forcing the reader to use their powers of concentration and deduction in an optimal way.
This way the reader is clearly learning more about go and the possibilties the game offers.
Getting stronger when solving the problems is an add-on for the reader/player.
The problems can not always be solved at a glance... So using both your eyes and brains is needed in many cases.
The books have a nice layout and the diagrams are big enough to allow you to solve problems from the books alone.
On the otherhand I agree with Mateusz that laying the problem out on the board is even better when trying to solve the problem you are working on.
"Shapes of Minds"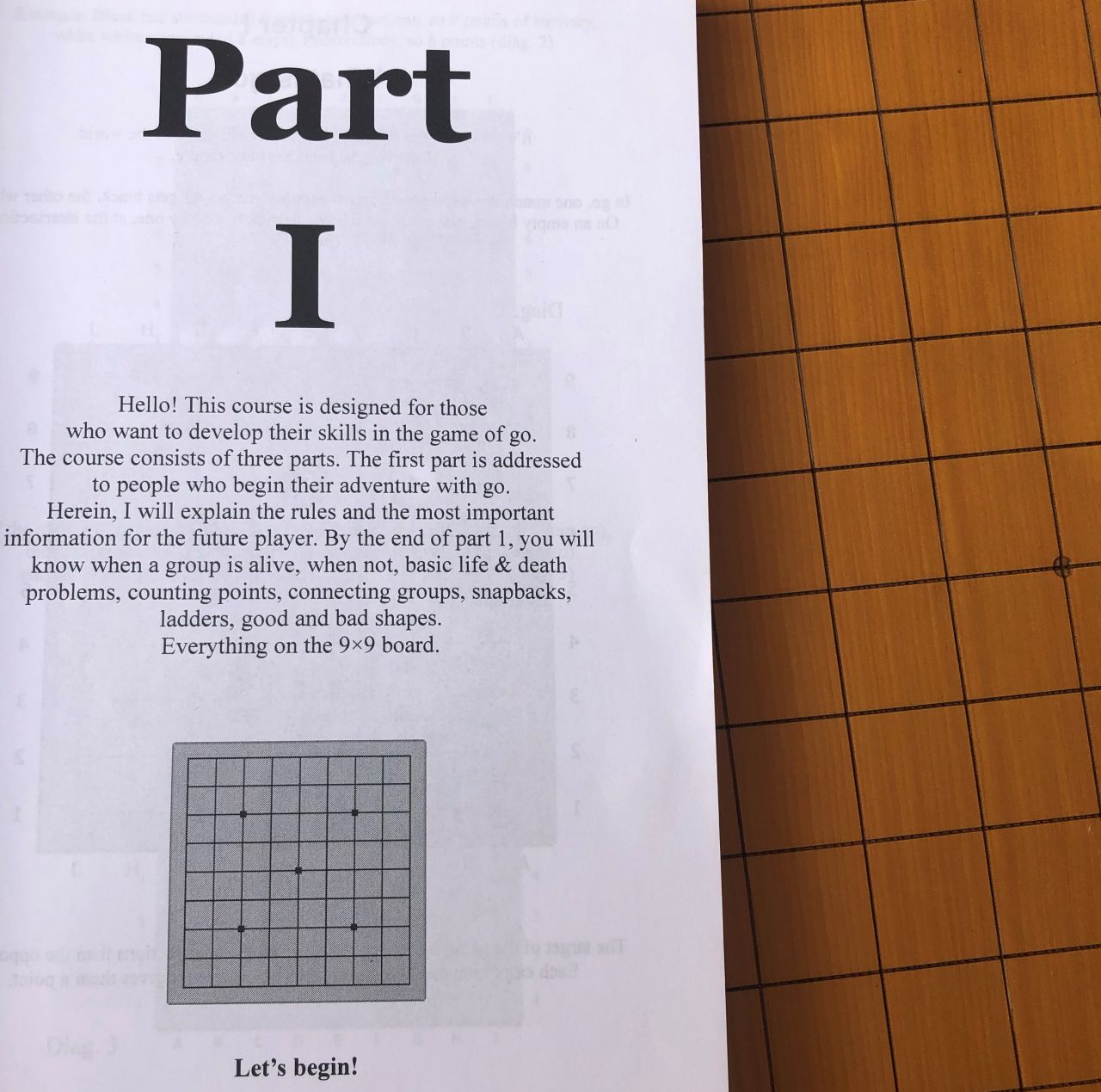 After reading the book I was struck by the fact that not did it do a good job of explaining the rules of go, but also that it is well suited to use in a lecture for people interested in more than just the rules of the game.
Mateusz clearly explains the rules of go to you step by step, making heavy use of diagrams. Not only the rules are explained, but also some theory and strategy is given to the reader.
Even though in some examples it is necessary to really use each and every part of the brains given too you, all of the examples can be clearly understood when read in combination with the text Mateusz offers us with each diagram.
What I like is the clear contrast between the diagrams and the background.
Also, for teachers, this book is a nice example of how to start a lecture series for people interested in the game.
All in all I can say that these books are a breath of fresh air for teachers, students and those who want an introduction to the game.