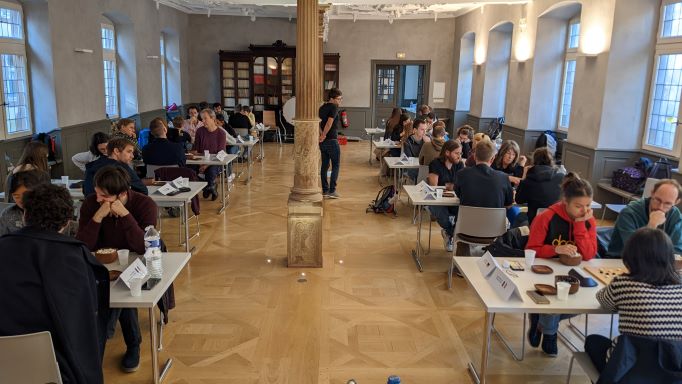 Twenty-one pairs took part in the 24th European Pair Go Championship that was played on October 8th–9th in Strasbourg, France.
Two pairs were undefeated after three rounds and played for the title on Sunday. Ariane Ougier and Benjamin Dréan-Guénaïzia defeated Zhao Pei and Lukas Krämer and managed to win their remaining games. This is the first title for the French pair and an impressive performance for Benjamin, who becomes the second player ever to win both individual and pair go titles in the same year.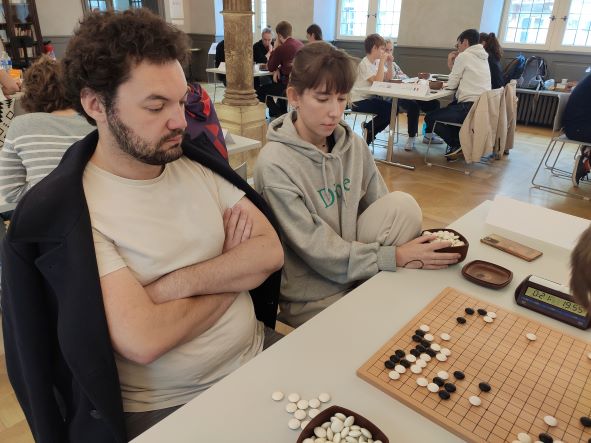 A record of the deciding game played in round 4:
Many other strong pairs were present in Strasbourg; having lost only to the winners, Lukas and Pei took second place ahead of five pairs with four wins. Croatia and Ukraine had sent very young talents, showing that pair go is also popular among the youth.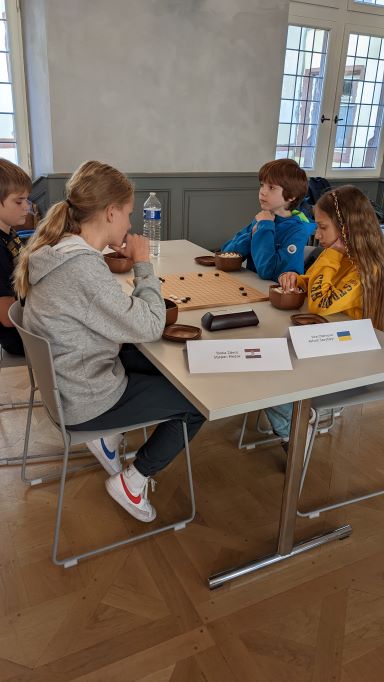 All the pairs were invited by the Strasbourg go club to the traditional "tartes flambées" dinner on Saturday night; once again the players showed that they were able to party long into night and still perform the next day.
Strasbourg will host the next European Women's Championship in May next year and we hope that as many players will attend that event.
The complete 2022 European Pair Go Championship results can be found
here
.