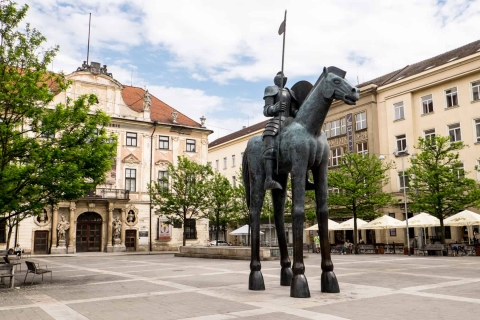 Eight of the strongest amateur European Go players are battling next weekend to win the European Pro title.
The
7th European Pro Qualification
, supported by CEGO, is taking place in Mokra Horakov, Brno in the Czech Republic in two parts. The first part is on
25-26 February, 2023
and the second part is on
10-12 March, 2023
.
In Round 1, the drawn pairs will play a best of 3 match. The draw is as follows:
Lukas Podpera
(Czech Republic) --
Elian Grigoriu
(Romania)
Oscar Vazquez
(Spain) --
Jan Simara
(Czech Republic)
Cornel Burzo
(Romania) --
Benjamin Teuber
(Germany)
Jan Prokop
(Czech Republic) --
Dominik Boviz
(Hungary)