Calendar
The following map shows the venues of SEYGO Tour events in 2022. The journey shall start in Vienna as a live tournament the go-club Go7 on January 2-3, 2023, continue in Vatra Dornei Winter Go Festival between February 20-24, 2023. The next venue is
Markkleeberg, Leipzig in Germany, connected with 65th European Go Congress, July 20-21, 2023.
Please, be aware that the participation fee for SEYGO event at the EGC is not included in the Congress Registration Fee!
Finally, we know that the Summer SEYGO tournament in Zaostrog, Croatia will be held August 19-26, 2023. For the event(s) in the autumn 2023 we are waiting for the organizers.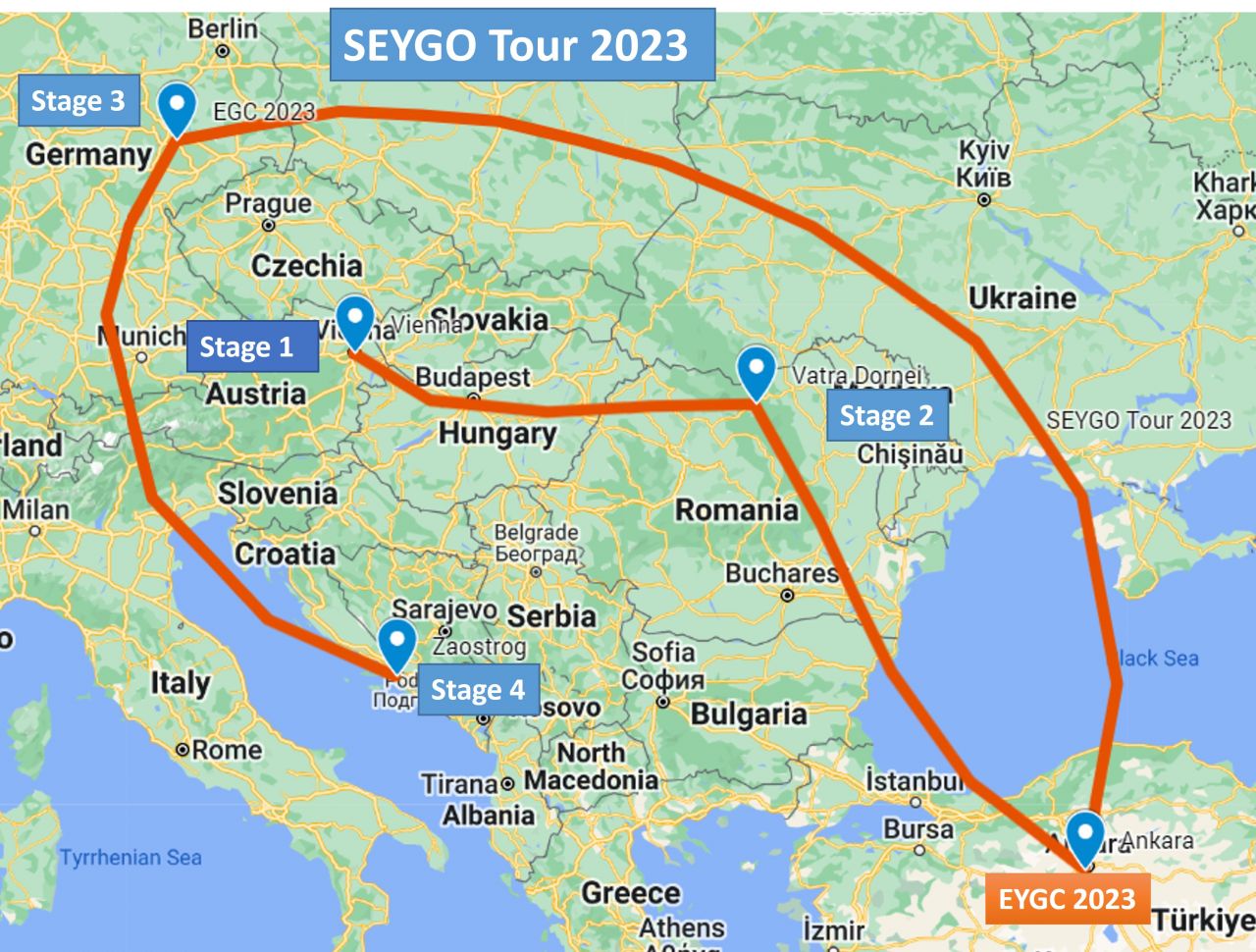 The
SEYGO Tour in 2023
will consist of live tournaments only.
28th European Youth go championships, which will be played live in March 2023, will be counted toward SEYGO Tour 2023 Grand Prix.
The following table shows known dates and places for live SEYGO Tour events in 2023, with links to event organizers: